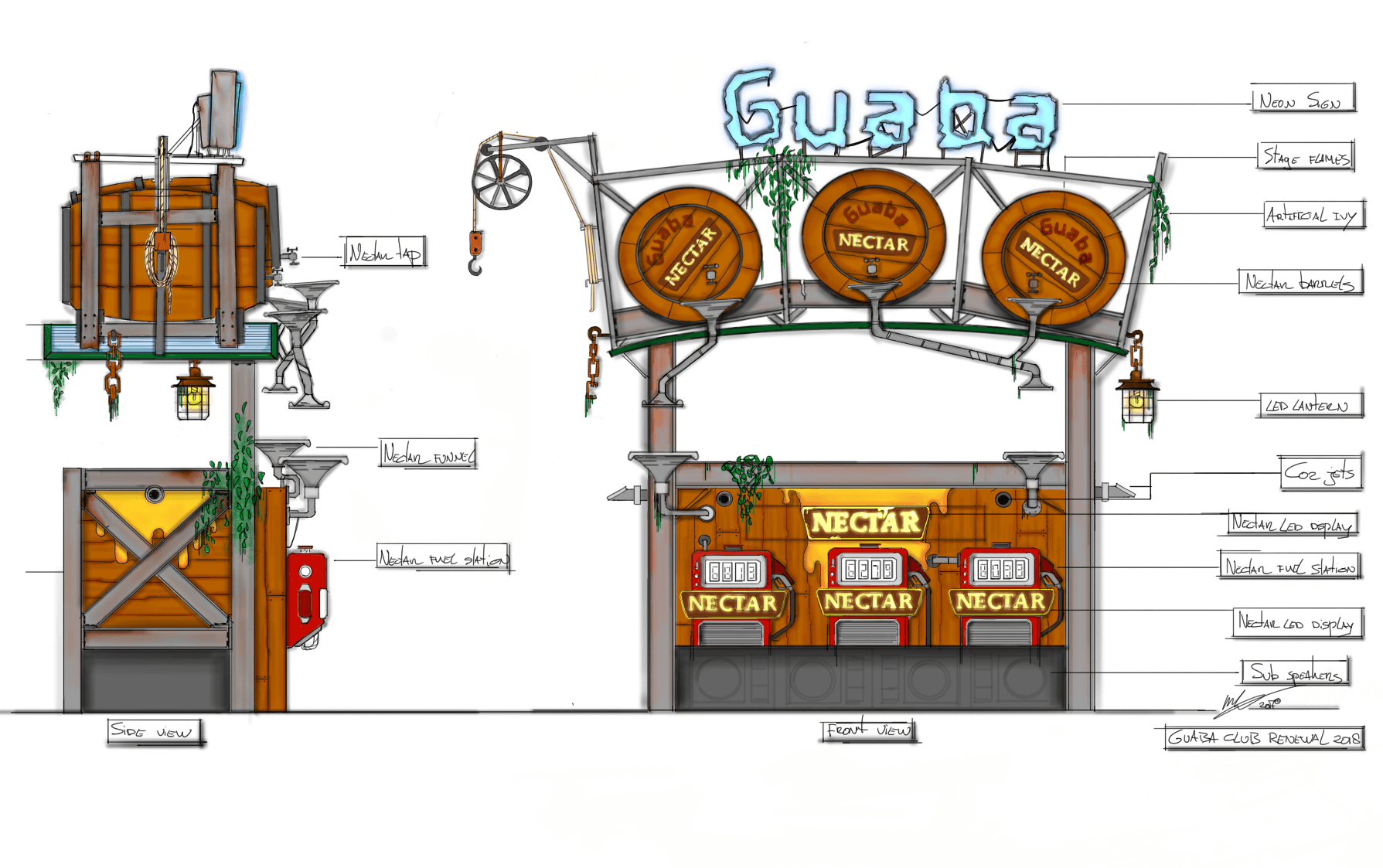 Whether your event is corporate, public or private, big or small, we can provide a tailored solution for you.
Guaba Beach Club in Cyprus approached Unlimited Productions for a new design of the DJ Booth & sound adjustments for the upcoming summer season.
The briefing of the client was to create a concept to renew the DJ Booth. Done in a way to preserve the current construction and infrastructure. The new design should also be executable by the Guaba decor team.
Because Guaba has a very strong aesthetic character that has been developed over the years, we wanted to connect to this identity. We initially came up with four sketch ideas.
One of the ideas was to give the Guaba nectar (a Guaba developed liquor) a central place in the beach club by implementing this in the DJ booth. This became the concept definition as a starting note for the design. On top of the DJ roof large traditional nectar barrels are stored. On top of these barrels the Guaba sign with integrated lights is situated. From the barrels, several pipes and funnels bring the drink to the tank installation on the dancefloor, where the nectar can be consumed.
Both the Beach Club and their visitors are very pleased with the end result, the new DJ Booth & sound adjustments. 
Would you like to know how Unlimited Productions can be of value to your next event? Please contact us at contact@unlimited-productions.com