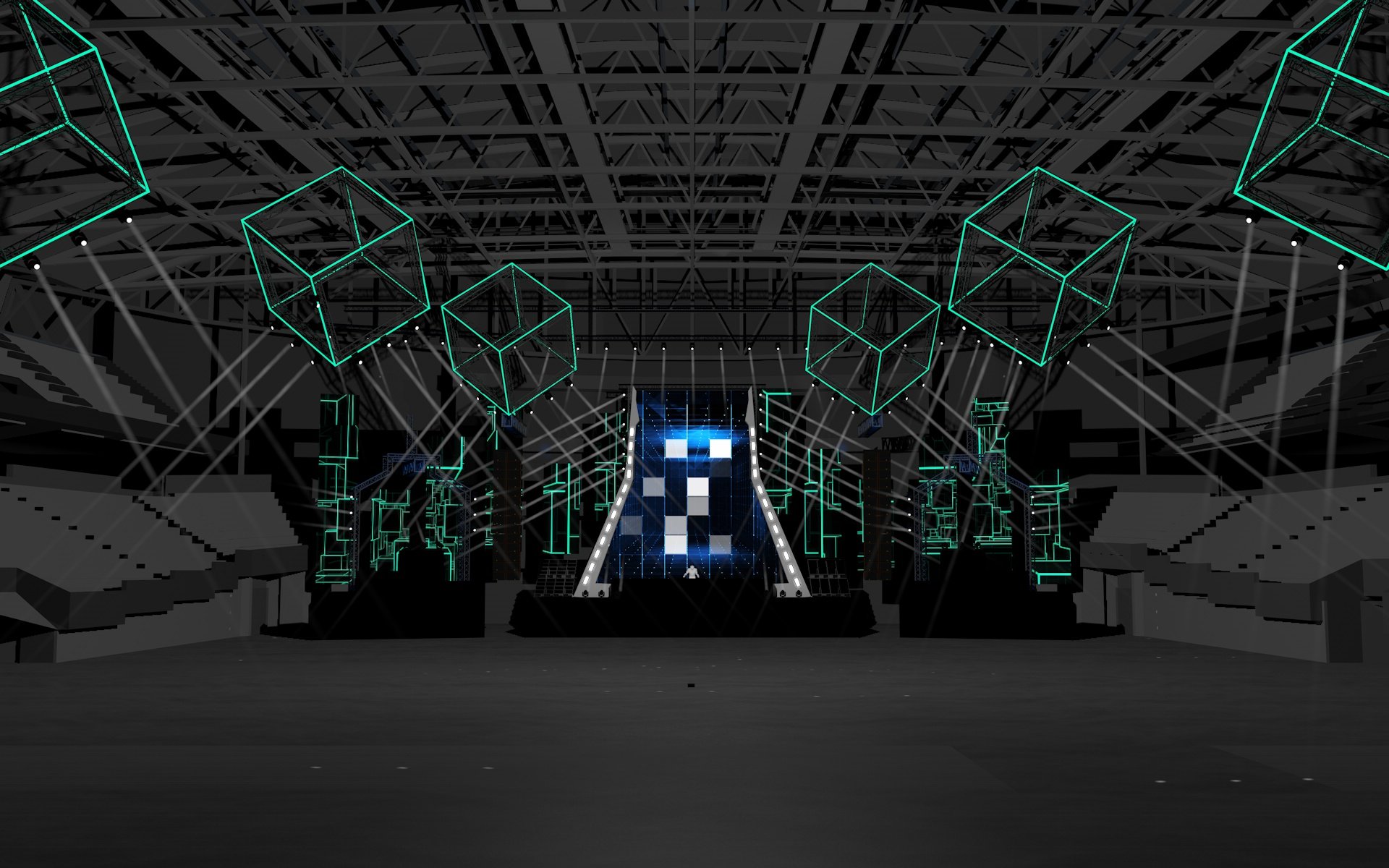 DJ Paul Elstak – Ahoy Rotterdam – From concept to production
On April 15th 2017 Ahoy Rotterdam was the host for the event 'B2S presents DJ Paul Elstak'. Unlimited Productions was approached by B2S for the design and production.
In the client briefing for the concept and stage design the focus was on Paul Elstak and his passion for the city of Rotterdam. This focus combined with the choice to translate this in an abstract way, has been the starting point of the stage design.  
The Erasmus Bridge is recreated in the frame of the central LED display, mirrored. By using light fixtures the cables of the Erasmus Bridge could be created. This way we were able to visualise the Erasmus Bridge with its cables without using an actual fixed custom decor and it being a literal translation of the original bridge.
The see through LED displays as backdrop come from the idea of recreating the skyline and high buildings of Rotterdam. The content on the screens was corresponding with this theme.
The cubes above the audience symbolise the famous cubes houses in Rotterdam.
Unlimited Productions used the BGR70 Truss for this project as decor. The BGR70 is implemented as the hoisting part of a crane. In combination with regular trusses these shapes are relating back to the harbour of Rotterdam. During the show these cranes were used to alternate acts, for instance the cage attribute of the dancers.
Pre-production included 3D renders of the stage, but also detailed light, sound, video, power and rigging drawings.
The set had to be build as fast and easy as possible. By design and production working together efficiently within one company, it made it easier to coordinate the process and make it workable on location.