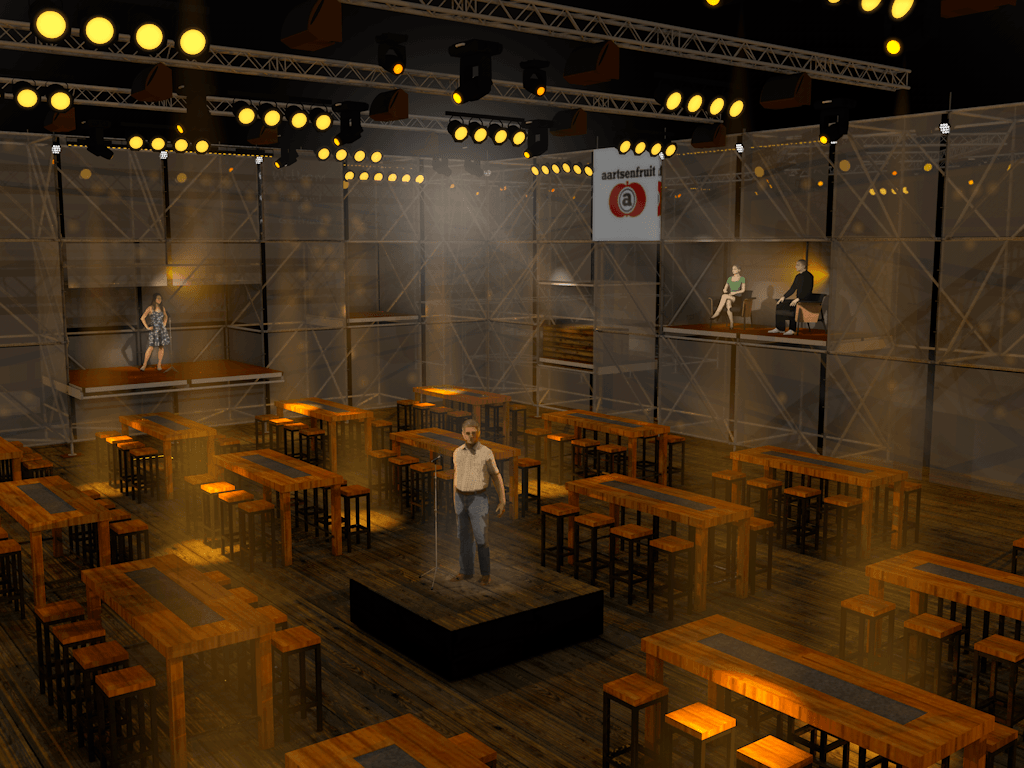 360 degree experience dinner Aartsenfruit
Aartsenfruit, a leading import company in the Benelux, held a corporate event in their headquarters in Breda. Unlimited Productions was asked to take care of the technical production for this event.
The job was commissioned by Mannen van Rijnland. In January 2016 they started working on the overall concept. Because of the complexity of the production, Mannen van Rijnland asked Unlimited Productions to come on board as technical producer to work on the technical aspect and realization of the concept.
Aartsenfruit arranges a corporate event for their employees every two years. Previously the event was on an external location. This time the idea was to keep it in-house, to make the setting the cooling warehouses and transform them to a typical Aartsenfruit event setting. The new brand story and core values of the company were leading in the design and program.
After the initial brainstorm sessions the concept generation started. Sketches and renders of the set design were made, to give the client a 3D impression of the concept. The client was positive about the proposal of an experience diner. We moved forward with the technical design and pre-production.
Production on-site started with building a box of layher by the operational production team. The setting for a 360 degree experience dinner. In the layer separate sections were 'cut out' and used for the several acts to perform in. The guests were situated at tables in the middle, so that they could look around easily and enjoy the entertainment around them.
Thank you Mannen van Rijnland, our production colleagues, and other crew for this successful collaboration!