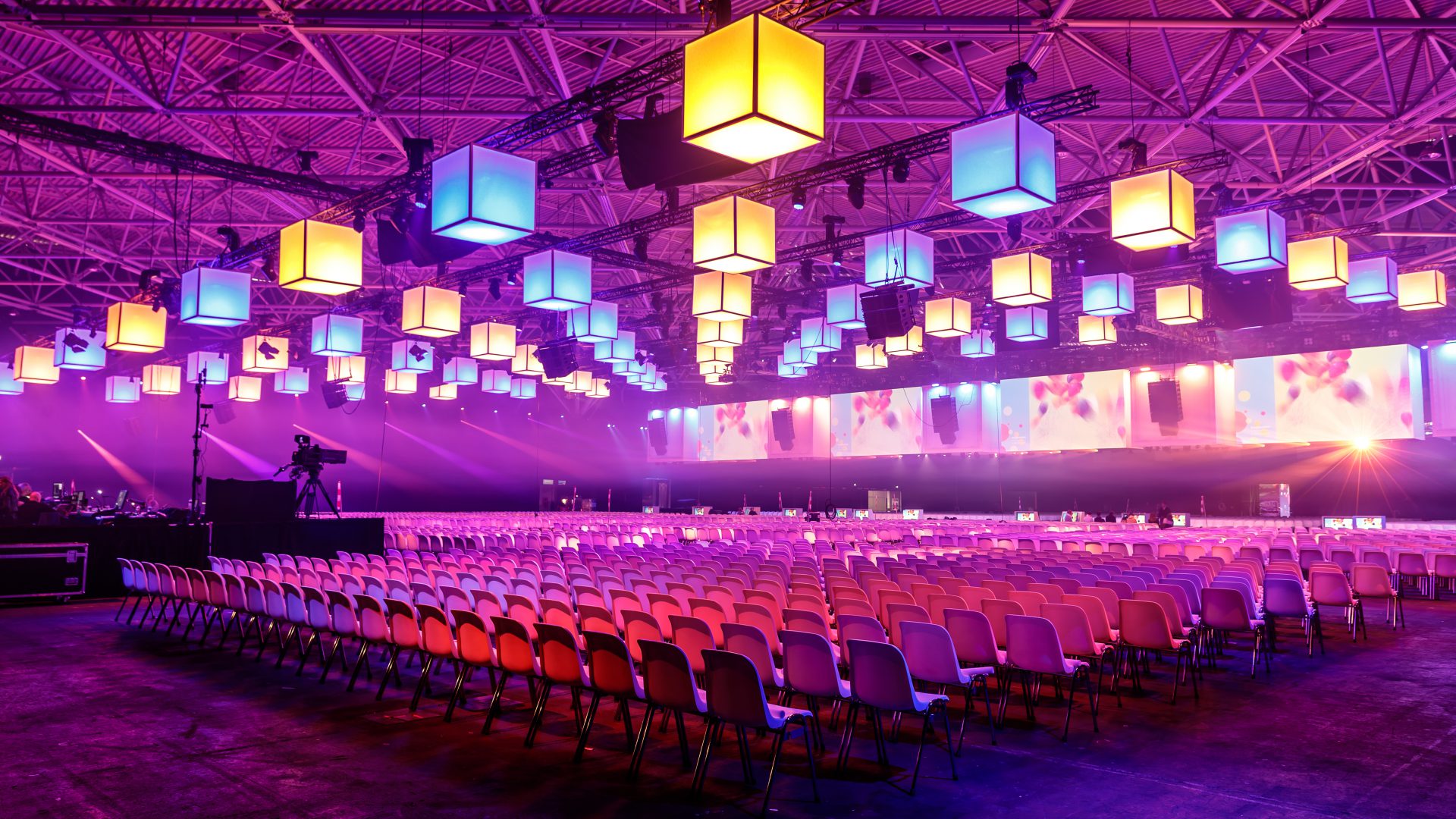 We are Unlimited Productions. A global full-serive event production company, specialized in technical-, creative concepts, high-end designs and quality event productions.
Swipe / Scroll to view more
Back
Full service event production
With an extensive network of high quality suppliers, operators and designers, Unlimited Productions can offer the best solutions for the budget available.
We translate creative ideas and designs into practical planning that includes staging, temporary structures, tents, sound & light equipment, video screens, power supply, machinery and decoration. We design and visualize a total view of your stage or event and make a complete quotation of all facilities needed to translate this design into reality.
Following the four phase blueprint with a key focus on event- and production management, we accompany our clients from definition to concept, into pre-production and technical production. As an independent technical production company, we are not limited to specific suppliers or our own stock. We believe in the Think global, act local principle. Which means that as an event organizer we work all around the globe, but try to work with local partners and suppliers as much as possible.
The experienced team consists of highly motivated professionals, who have a lot of experience in the industry and are well known as specialists within their field. Together we strive to provide a new exceptionally high quality standard.
Let us help you lift your event to the next level!
We help our clients with all of their event production needs.
Our collaboration with Unlimited Productions is a real pleasure. We work closely together guided by a shared mindset to deliver high quality solutions to our clients. Unlimited Productions handles all projects with flexibility, professionalism and efficiency, all the while showing great levels of agility and empathy. What makes Unlimited Productions stand out is its capabilities in offering a complete array of technical production services from A to Z, as well as their drive to provide solutions of the highest standards.