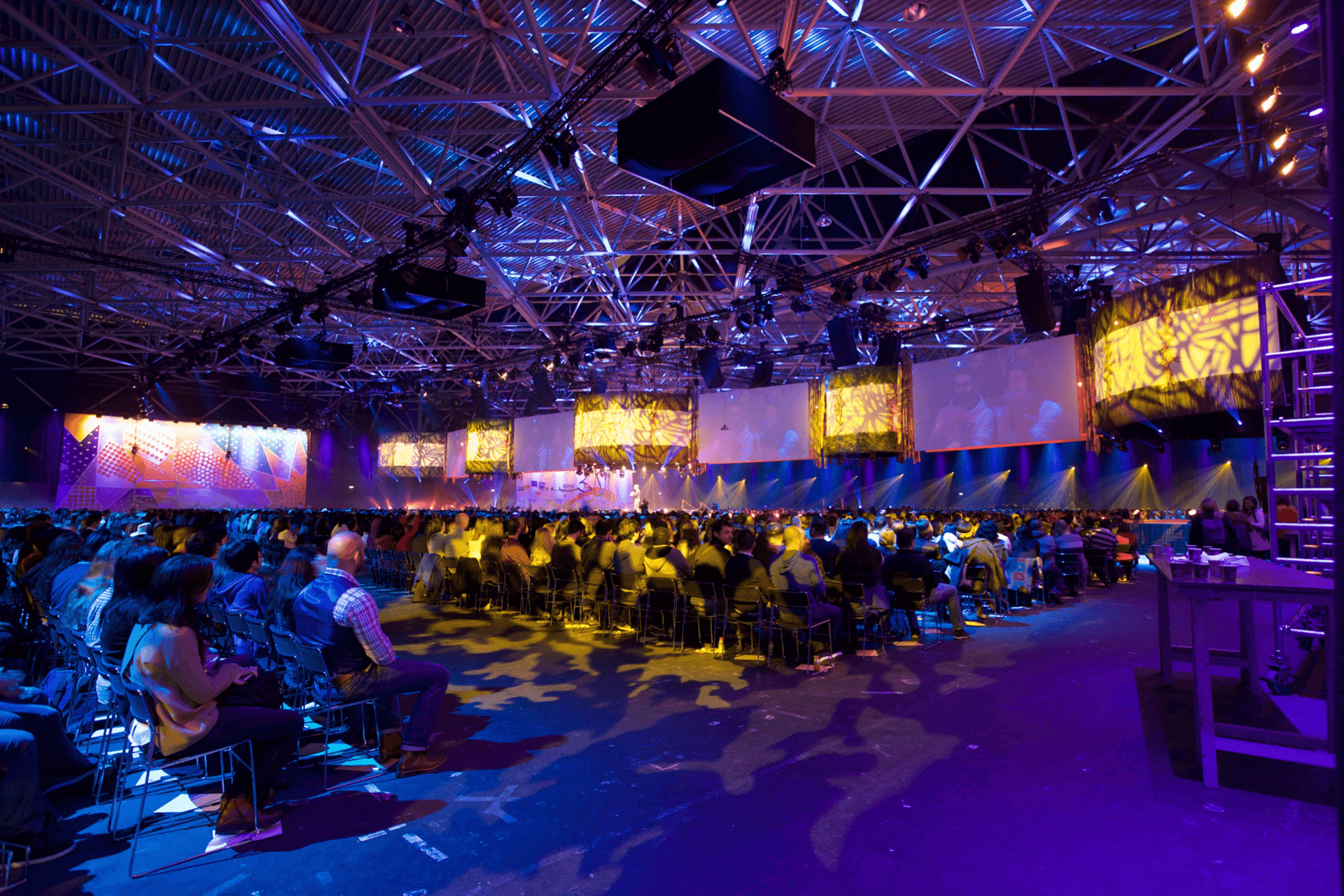 International Corporate Event
Januari 2016, RAI Amsterdam
Back in May 2015 we were asked to produce the full technical production of an international corporate event January 2016 in the RAI Amsterdam. The client had very ambitious plans and was looking for a partner that could handle the diverse project and pick it up from A-Z. From all necessary permits, to taking care of heating, tents, stages and curtains. And from light-, sound- and video production to special FX.
The scope of the project; 2 day's, 4 main area's and 6000 visitors. About six months before the event, Unlimited Productions started with the first drawings, sketches and plans. This gradually evolved into more detailed drawings, seating plans, sketches and 3D renders of the stages, licht, sound, video, power and rigging drawings. 
Because of the many disciplines and suppliers involved, monthly production meetings started in the RAI Amsterdam to make sure everybody and everything was looking in the same direction. Because of the monthly, later weekly, meetings all disciplines and suppliers were working together really well, as one team. Everybody knew what was expected.
This international corporate project is a fairly large project with months of preparation. To give you an impression of the scale of the project; a crew of 200 people per day on location, 450m2 video LED in the party area, 500-600 loudspeakers, more than 2000 light fixtures, more than 3000 meters of trussing, many kilometers of cables and a balloon drop of 26 meters in the party area. 
Safety of the crew is very important. Therefore all Unlimited crew is VCA certified. A lot is expected from the crew to deliver a high quality project. A lot of hard work, but above all a lot of laughter and fun!