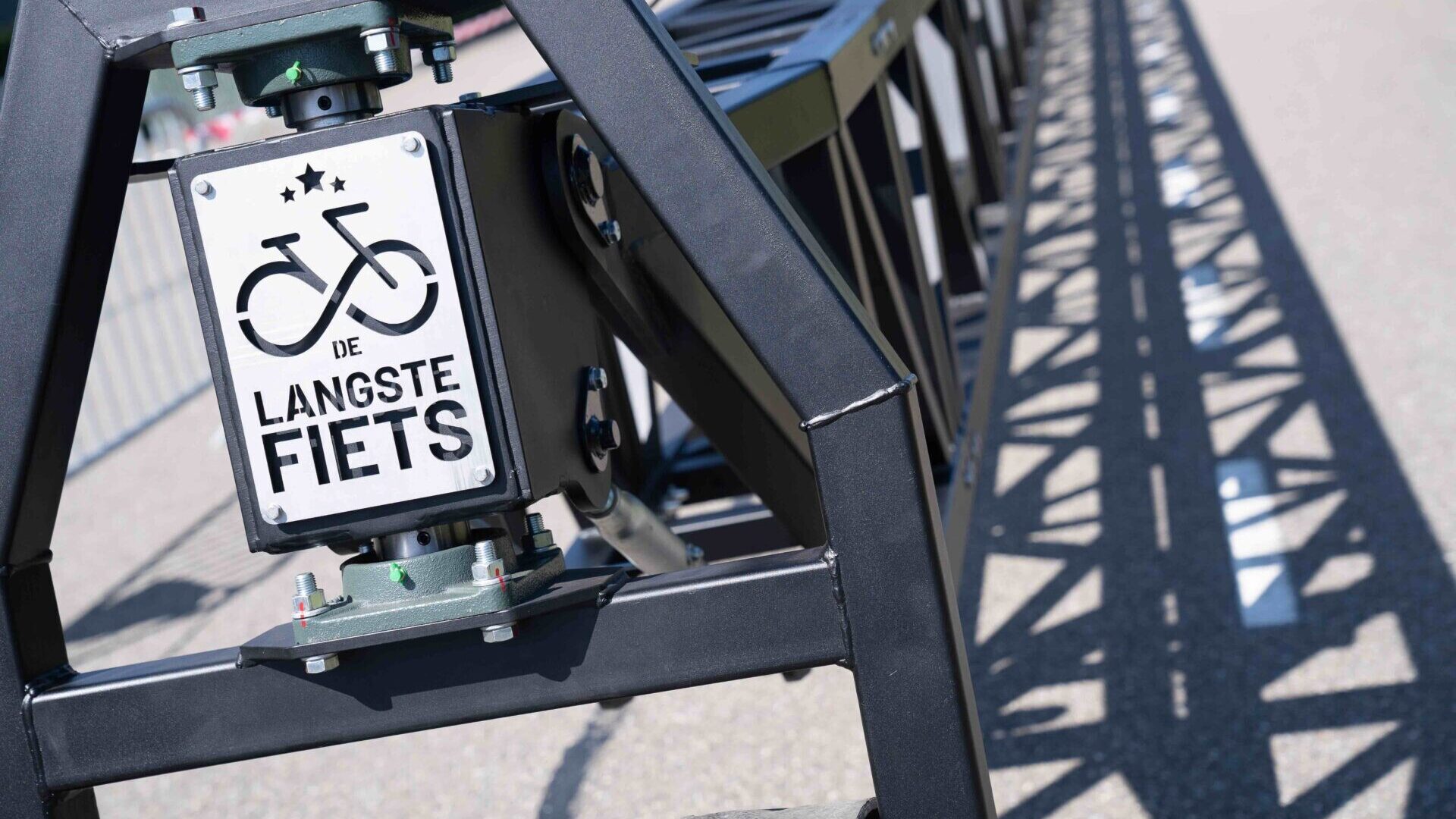 A (pending) world record achieved with the BGR Truss from Unlimited Solutions and supported by Unlimited Productions.
In Prinsenbeek, a group of enthusiasts built a bicycle that's 54.64 meters long, surpassing the current record of 47.5 meters. It has successfully completed the mandatory distance of at least 100 meters. For the frame of the bicycle the BGR truss system from Unlimited Solutions was used, in order to create the large span width. 
The attempt was an initiative of Ivan Schalk, co-organizer of the 'BAK-Fietstocht'.
Because the enthusiasm for that event decreased, he decided to come up with something spectacular to generate more attention. Inspired by his passion for world records and a series of thick books from an Irish beer brand, the idea was born to build the longest bicycle in the world. Ivan saw this as a bucket list item, a dream he wanted to achieve. This attempt is not only a huge challenge, but also a demonstration of technical skills and creativity. It remained a dream for a long time, because it never came to the execution.

In March 2018, a team of engineers, media professionals, lawyers and local experts came together for the first meeting, and the project 'De Langste van de Beek' was born. Despite some setbacks, such as financial and logistical obstacles, the project really started in January 2022. The team has been working hard ever since to make Ivan's dream come true. The bicycle was presented on 3 June 2023 in Prinsenbeek. 
When Unlimited Productions heard about this, the company immediately decided to support the project. Our MD Bart Roelen knows Ivan from primary school, so he was determined to help his old classmate. Unlimited Solutions developed the BGR truss system with which very large spans can be achieved, which would be perfect for the bicycle frame. What makes the truss so suitable is the pre-tension, which means that the deflection is less than usual.
"It seems simple to build a long bicycle and ride it for a hundred meters, but that is not the case", says Ivan Schalk. Joost Sweep, engineer, emphasizes the importance of an accurate construction process and the use of the right materials. Building a bike of this size presents many challenges. Every detail must be carefully calculated, tested and optimized to meet the strict requirements. The team successfully carried out a load test, in which the self-manufactured parts were loaded with no less than 2,400 kilos. This was necessary to ensure that the bike is strong enough to reach the target length of 50 meters. ''With such a length, a bridge can be built over the A16."
The team is still awaiting the official approval from Guinness. But hopefully, as of June 2023, the longest bicycle in the world comes from Prinsenbeek. Congratulations to the team and we're glad we got to be a part of it!