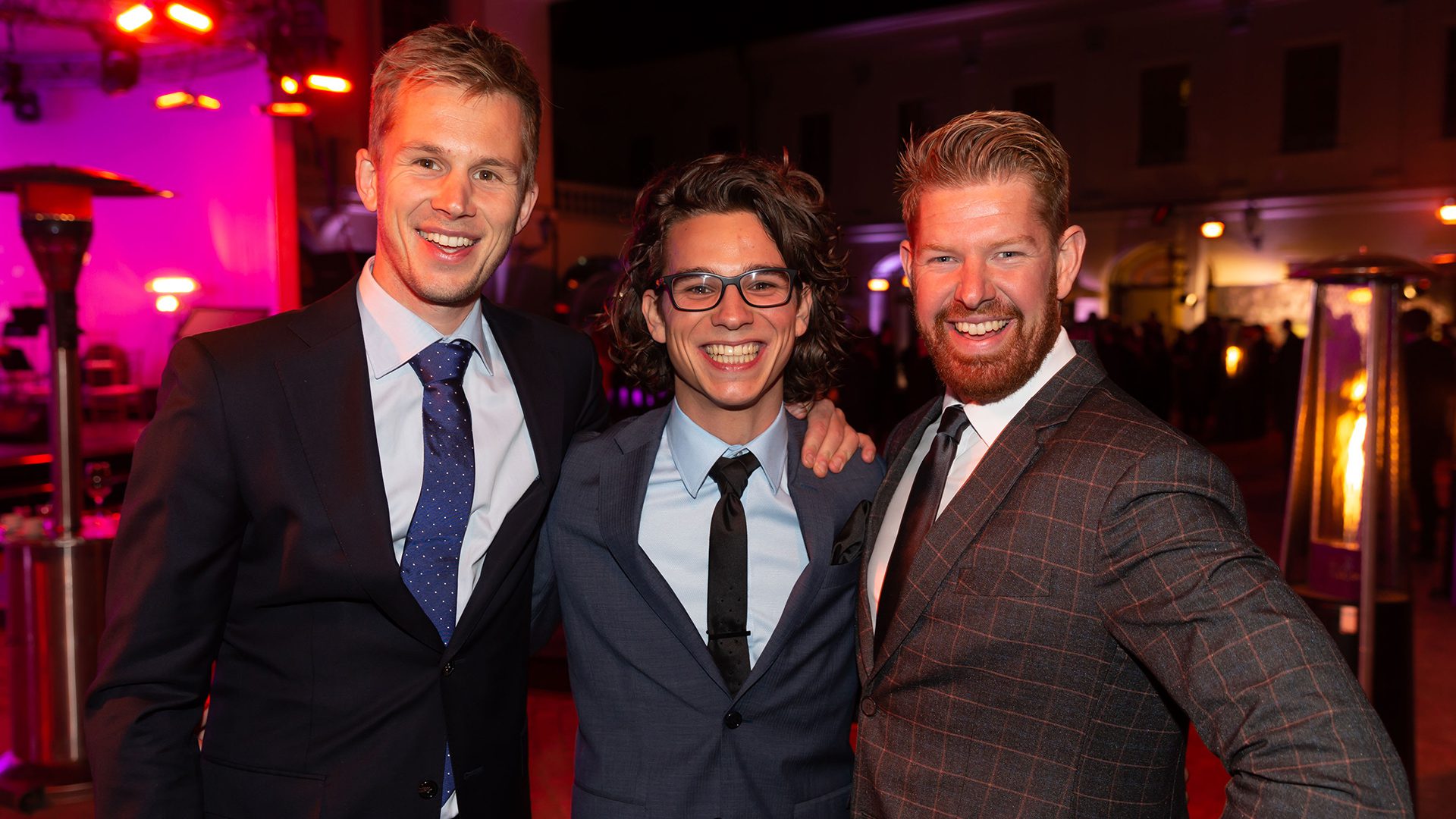 Commitment, flexibility and teamwork are some of the qualities of our crew. Unlimited Productions offers the creative and technical expertise to make your event memorable and effective. Because you might not know all the faces behind Unlimited Productions, we'd like to introduce the team to you, one by one.
Next up: Dwayne Oudeman
(Middle of the picture)
Hi! Who are you and what's your role?
Hi! My name is Dwayne Oudeman. I'm 21 years old and I live in Breda, together with my girlfriend. I work as Junior Production Manager at Unlimited Productions, and besides that I am also the Warehouse Manager.
How did you end up at Unlimited Productions?
While being in the first year of my study, I worked as a stagehand at Breda Live. I immediately thought, well this is an interesting company. 3 years later I met Bart Roelen when I was working at Breda Live again. When I was looking for a new job last year, I emailed and called Bart a couple (read: A LOT) of times. Eventually, he gave me the opportunity to develop myself as a Production Manager.
Can you tell us a bit about your day?
Almost no day is the same at Unlimited Productions. Some days I am preparing equipment in the warehouse all day, then I spend the whole day in the office and the other days I am working on a production site.
What's the best part of your job?
I really like working on a project and seeing everything come together. Weeks of planning and preparing passing by and finally it all works out.
What makes working for Unlimited Productions great?
I have a lot of colleagues who are all very good at their job. They are all trying their best to teach me the tricks of the trade. I think that is great because I am willing to try and learn everything as best as I can. Another reason why working here is great, is that when I first started this job, I felt, and still feel really welcome in the team.
What makes Unlimited Productions different from other technical production companies?
This is a really dedicated team, everyone always gives 110% to make a great event. We also have an in-house expert for every discipline that we practice. That is what makes us a full service production company.
What has been your favourite Unlimited Production so far?
A couple of weeks ago I was working night shifts at the Marathon of Rotterdam. We were working with different teams during the weekend for the load in and the load out. Because we had different traffic closures there was a lot of time pressure on this project. Luckily we had each other and we were all dedicated to get the job done.
What advice would you give anyone who is thinking of organising an event?
First thing first. Start with making a clear plan for your event. Think of what you would like to achieve. Try your best for the budget calculation, because this will prevents unpleasant surprises. The second thing I would advise is to team up with people who are experts in this matter, they can help you further.
What do you do in your free time?
I really like to go out with friends and attend parties, or go to festivals instead of working at the production of it. I also like to fitness, but I am not always as motivated to go as I should be. ?
What inspires you?
People who are very passionate about their job. Another thing is learning new things and improve myself at my job.
If you did not do your current job, what would you like to do?
I have always been interested in sales, so maybe if I didn't think of working in events back in school, I would have started a sales related study.
What is one word that you would use to describe your team?
Dedicated.