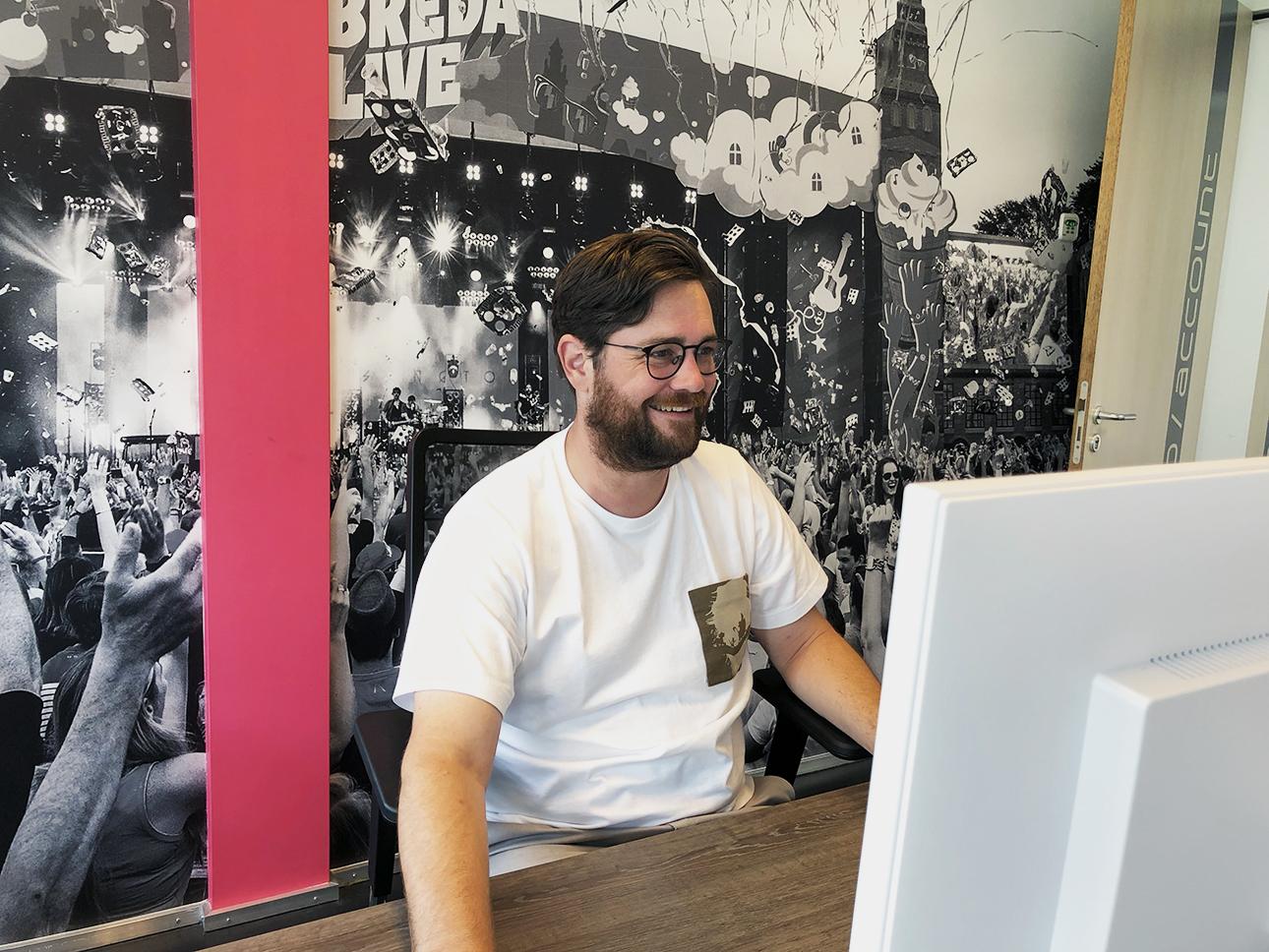 Commitment, flexibility and teamwork are some of the qualities of our crew. Unlimited Productions offers the creative and technical expertise to make your event memorable and effective. Because you might not know all the faces behind Unlimited Productions, we'd like to introduce the team to you, one by one.
Next up: Jord Visser
Hi! Who are you and what's your role?
Hi! My name is Jord Visser, 32 years old. Born, raised and currently living in the city of Delft. In my current role, I translate concepts and designs into production-ready plans. Besides, I'm Mr. know-it-all for all ICT related things.
How did you end up at Unlimited Productions?
My story starts at the end of high school. I joined a company supplying temporary crew to all disciplines in the entertainment industry, this is where I met the team of Livetime Productions on the many events where they were in charge of the technical production. Some years later I joined Livetime Productions to become a production manager, which eventually led to me becoming a part of Unlimited Productions.
Can you tell us a bit about your day?
There's never a typical day, but on the base level it's very typical: working through emails, sorting out the changes that need to be done to the projects at hand, and let those two go back-and-forth throughout the day.
What's the best part of your job?
Knowing that the passion and knowledge we put in an event will give the visitors a day they will remember.
What makes working for Unlimited Productions great?
The people, the clients and the trust we put in each other.
What makes Unlimited Productions different from other technical production companies?
The group feeling, together with our crew and suppliers we are one. When needed every discipline will help another to overcome the challenges we encounter.
What has been your favourite Unlimited Production so far?
It's not easy to pick a favourite, but productions with tight preparation schedules have a special place. To name a few: MH17 National Commemoration in Amsterdam, Feyenoord Celebrations in Rotterdam, Ajax Celebrations at the Museumplein Amsterdam.
These are productions where we are entrusted by our clients and government to immediately get the best result, for all parties involved.
What advice would you give anyone who is thinking of organizing an event?
Define the outlines and pick your team. A good team will lead to a disciplined workflow, creating solutions together.
What do you do in your free time?
In my free time, there is no schedule. It can be a day sitting in the sun reading a book or a weekend filled to the brim with activities. Whenever possible I like to go to the family home we have based in Limousin in France, overlooking a lake seeing the cows graze on the opposite hills. 
What inspires you?
People and ideas, striving forward and always looking for a better way.
If you did not do your current job, what would you like to do?
Although this job is anchored into almost every cell of my body, I can envision myself doing other things. A specific job wouldn't come to mind, but it would be a place much alike. It would be like a job where I would translate the concept into a working product, either to help or to enrich the (working) life of others.
What is one word that you would use to describe your team?
Creative 😉
Please come up with a question for your colleague that will get the interview next.
Could you give us an anecdote that shows either the fun or the core of your job?