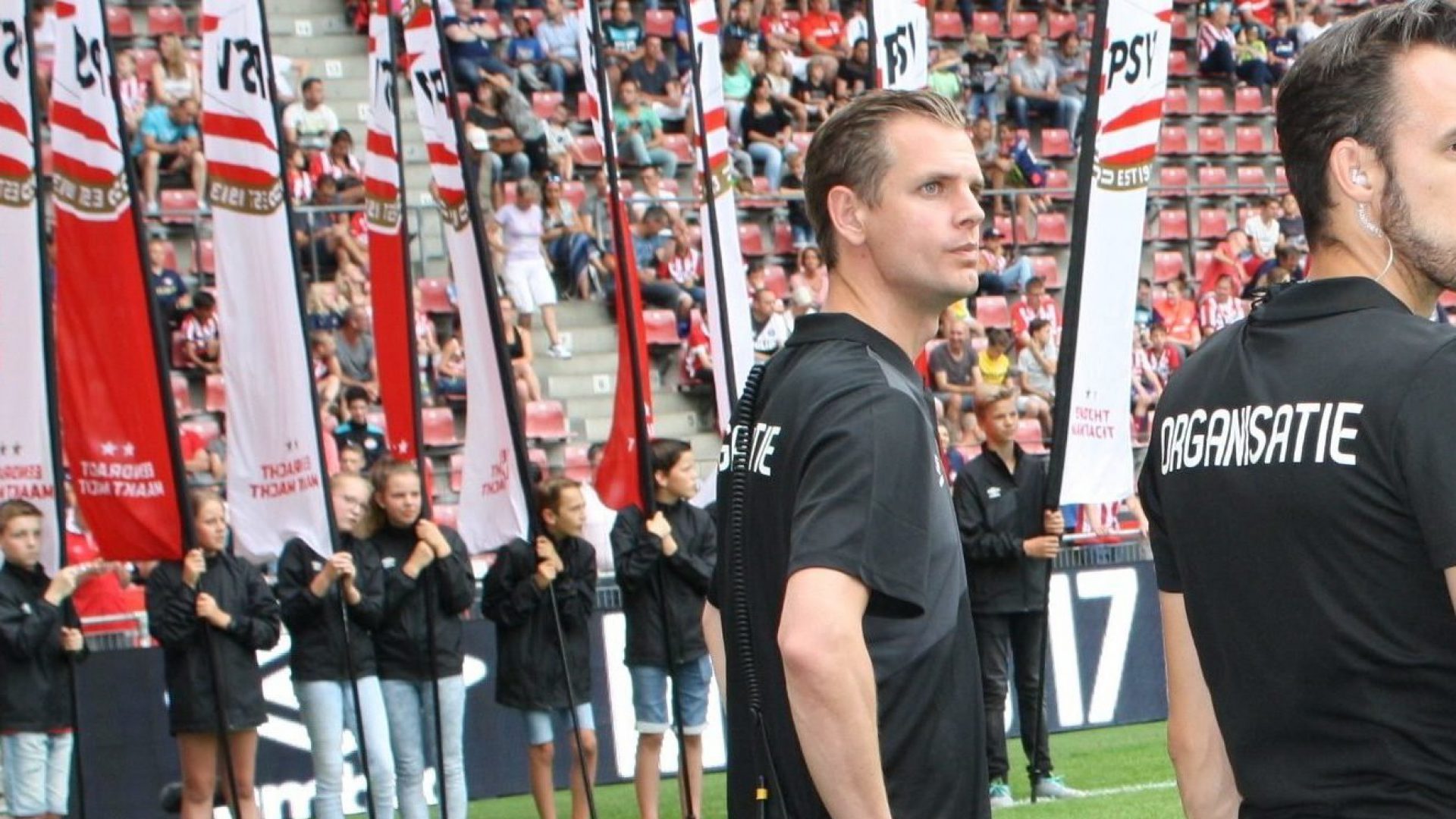 Meet the team: Maurice Verschueren
Commitment, flexibility and teamwork are some of the qualities of our crew.
Unlimited Productions 

offers the creative and technical expertise to make your event memorable and effective. Because you might not know all the faces behind Unlimited Productions, we'd like to introduce the team to you, one by one.
Introducing.. Maurice Verschueren
Hi Maurice! Who are you and what's your role?
Hi! My name is Maurice Verschueren, 38 years old and I live in Prinsenbeek, a small town near Breda, together with my wife Carlijn and daughter Kate. I am General Manager of Unlimited Productions and responsible for all non-technical aspects of our business such as finance, contracting, human resource and all other support aspects of our company. As part of the management team I am also responsible for the implementation of the current company strategy.
How did you end up at Unlimited Productions?
When the idea came up to start Unlimited Productions back in 2009 the two owners at that time were looking for somebody who could assist them in establishing a viable technical production company.
At that time I had been working for Tiësto for about eight years of which the last few years closely together with Bart Roelen, both initial owners of Unlimited Productions. For me it was a great new challenge to have the opportunity to build a company from scratch!
Can you tell us a bit about your day?
In contrast to most of the Unlimited Productions team members my week is pretty structured since I am not directly involved in the operational work within a project. To do my job in a good way this structure is important so the other team members can focus on their jobs instead of, for them, irrelevant side issues.
There are a few fixed items during a regular day of work for me. A big part of the day I am handling finance and contracting which means a lot of numbers, legal matters and other digital paperwork. Apart from that I always have one or two internal meetings with operations or management team.
What's the best part of your job?
Not the best part of the job but best part of the day during the job: Unlimited Productions lunch time! Each day we eat lunch all together at a big table in our catering room. This results in a daily moment of distraction from work and a guarantee of a lot of story-telling, bad jokes and healthy discussions about diverse topics.
What makes working for Unlimited Productions great?
Obviously, it's an exciting branch to be working in and you often feel proud to be part of events, big or small, public or corporate, where people are having a good time. However, the fact that everybody working in our office is extremely dedicated and motivated is probably the most inspiring aspect of the job. It truly does not feel as a work obligation. The people are the strength of the company, highly professional when expected but most of the time in the office the atmosphere is relaxed and informal and that keeps everybody going.
What is one word that you would use to describe your team?
Dedication!
What makes Unlimited Productions different from other technical production companies?
I think the combination of the young team which already is highly experienced and skilled would be one of the things that makes us stand out. Everybody has got personal challenging ambitions which takes the company to a high level of dedication and quality.
What has been your favourite Unlimited Production so far?
It is not officially an Unlimited Production but some people within the current team were part of it: the Tiësto in Concert shows in Gelredome Arnhem. For me it was one of the first big events I was involved in and revolutionary for a DJ to give a solo stadium concert at that time with a complete show and production of his own.
What advice would you give anyone who is thinking of organising an event?
Create a decent budget calculation and allocate budgets in a proper way. This will make your life a lot easier. Use experts from different disciplines to assist you in this matter. This is one of the reasons why we work with a four phase blueprint: 1. Concept, 2. Design, 3. Pre-Production and 4. Production. This can guide a client throughout the whole process.
What do you do with your free time?
Music is a great passion of mine ever since I was a little child. It started out with recording dance music radio shows on tape and listening back on my walkman on the backseat of my parents car going on holiday to France. Later on, influenced by my big brother, I started DJing. Currently, I am trying to pick up another old hobby and that is producing music. Hopefully, you can hear one of my tracks in a club or on a festival some time! 😉
What inspires you?
I get inspiration from people who try to reach certain goals in their lives. For instance, musicians creating music they love or people trying to build up a business they are passionate about.
Please come up with a question for your colleague that will get the interview next.
What is your all time favourite music track?