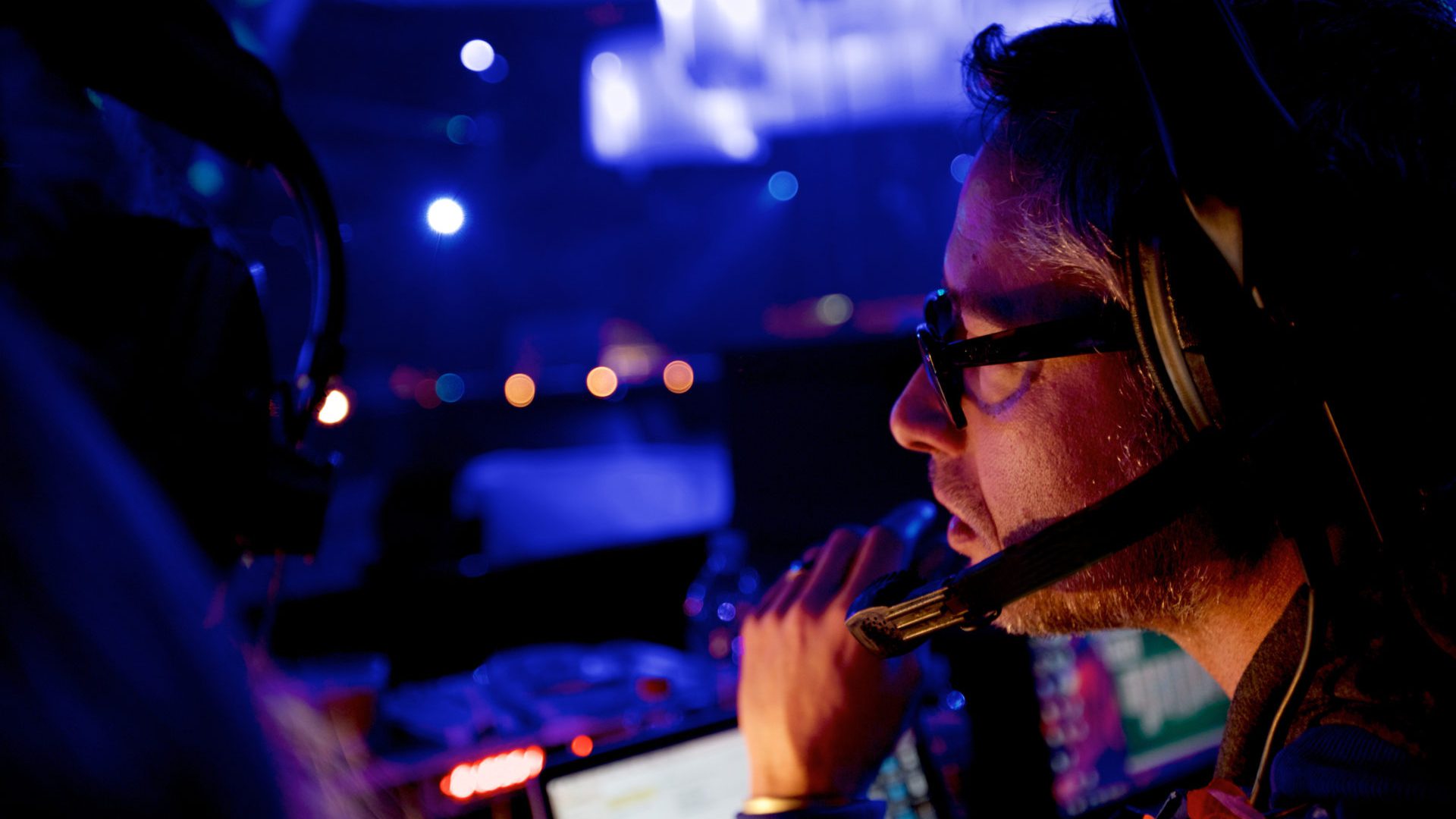 Meet the team: Willem Loos
Commitment, flexibility and teamwork are some of the qualities of our crew. Unlimited Productions offers the creative and technical expertise to make your event memorable and effective. Because you might not know all the faces behind Unlimited Productions, we'd like to introduce the team to you, one by one.
Next up, Willem Loos
Hi Willem, please introduce yourself!
I am the CEO and co-founder of the LCM group, where Unlimited Productions is part of. Living in Breda with my family, my wife Nathalie and son named Willemson. I'm 48 years young and have over 20 years experience in the live event industry. My core tasks are business development and the strategic development of our companies.

How did you end up at Unlimited Productions?
Around 2010 Bart Roelen (founder of Unlimited Productions) and I were connected to deliver some international high-level event productions together. I was immediately triggered by the hands-on and positive approach of Unlimited Productions. The way they handled their projects in detail, combined with their knowledge, expertise and company DNA was an eye-opener for me. Bart and I also learned during these projects that we shared the same vision of the event market. The outcome of this period was that we decided to join forces and create a new group of companies. Apart from the fact that we found out that we have a sort of Ying / Yang relationship, which has pushed us to where we are nowadays with our companies, I believe that the motto: no glance without friction is quite applicable for the both of us :-). Luckily we're surrounded by a great group of people, able to support us as entrepreneurs and together we create a great synergy in delivering beautiful projects all over the globe.  
Can you tell us a bit about your day?
I try to split my activities into a 50/50 balance, in-house and being out on the road. If I'm not scheduled on projects, normally my day starts with e-mails. Then internal meetings with the management team, staff and the project team. In general my afternoon is focussed on project development and commercial activities. Evenings are often scheduled for client meetings and /or site visits.
What's the best part of your job?
Working with great people in our companies, each with their own expertise. I try to facilitate them to do what they are best in and offer them a "home" where they can explore their ambitions. Furthermore I enjoy the diversity of our client portfolio and market proposition. At last, lunch moments at Unlimited Productions are an event on itself.. especially when all crew is in-house. 
What are your goals with Unlimited Productions?
Expand our strategy on an international level. Quality is the key driver, not quantity. To secure the enormous drive, energy and eagerness of our people we are elaborating on this in the near future. The event market is changing drastically over the years and we need to focus on our role in the market as an innovation partner and transparent event production company. I do have a dream about where we're going, but I will not share this yet.
What is one word that you would use to describe your team?
110%
What makes Unlimited Productions different from other technical production companies?
In basis we will always be a technical production company. However, the event market is changing and we need to adapt to this. At Unlimited Productions we always step out of our comfort zone to explore new market approaches. The event market is now re-defining itself. We try to stay on top of that and adjust and/or change our game. Always with an open and transparent approach. We share our knowledge and expertise with our clients in order to deliver events where all areas are covered.
What has been your favourite Unlimited Production so far?
We've produced so many memorable events over the years, that I cannot define this in one production. However, it comes down to this: making the impossible possible. This has put tears of joy in my eyes on many occasions. That feeling, the relief, and to share that with our staff and clients, is priceless.
What advice would you give anyone who is thinking of organising an event?
Make sure that you understand the skills and processes needed for the type of event that has to be delivered. Be critical in ambition versus the available budget. Last but not least, surround yourself with people who have the same idea and approach as you, but be open for feedback. Often less is more. 
What do you do with your free time?
Spend time with my family and friends. We like good food and wine. Sharing these moments is one of my favourites. Next to this I like to travel with my family, with no schedule and our camper. Furthermore, I try to play golf on a regular basis. When my agenda allows me..
What is your all time favourite music track?
Nautical Disaster from The Tragically Hip.

What inspires you?
Music, art, culture and at last interesting people!
Please come up with a question for your colleague that will get the interview next.
Share a Throwback Thursday moment with us :-).