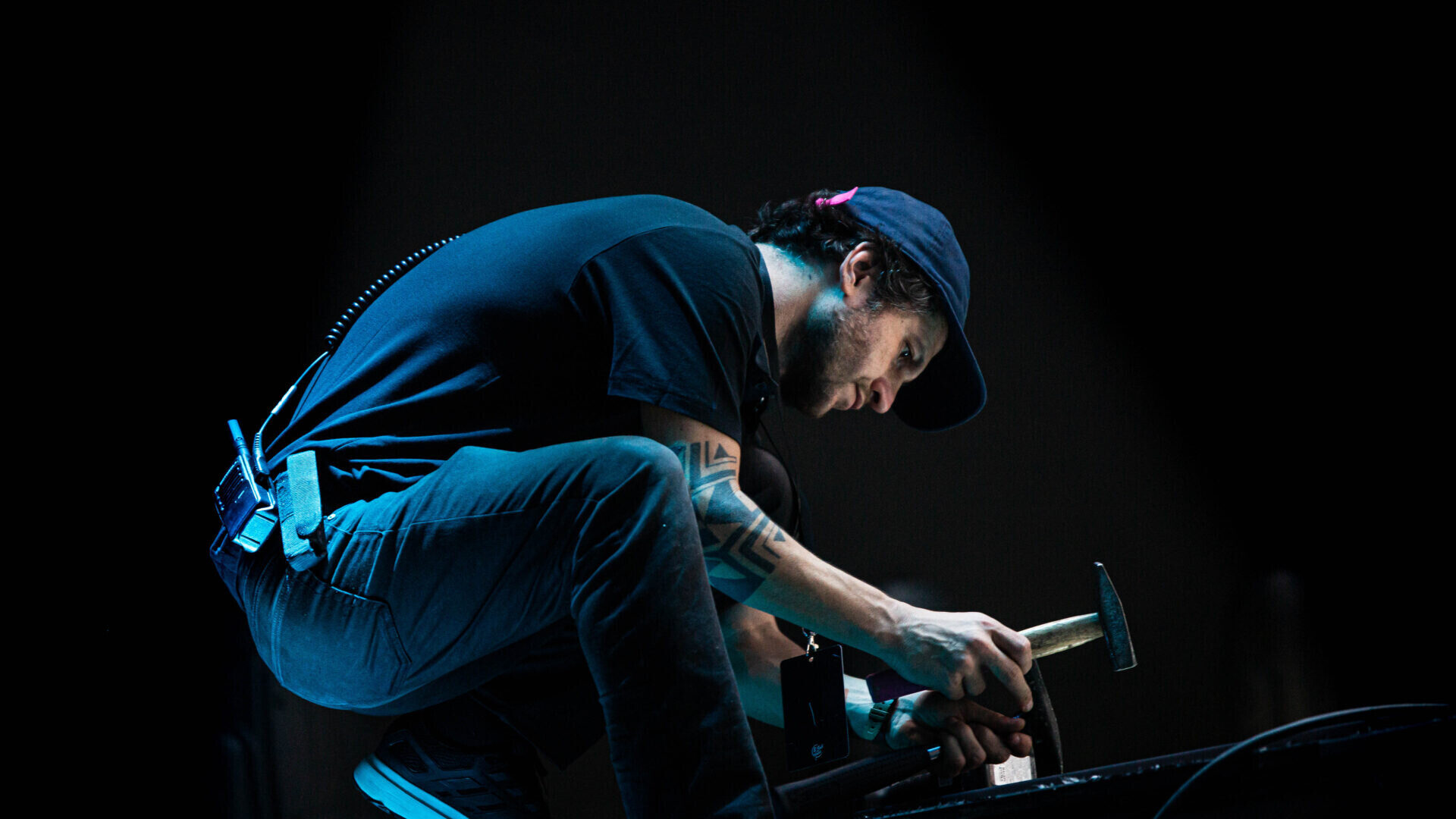 Meet the Team: Tiago Machado
Commitment, flexibility and teamwork are some of the qualities of our crew. Unlimited Productions offers the creative and technical expertise to make your event memorable and effective. Because you might not know all the faces behind Unlimited Productions, we'd like to introduce the team to you, one by one.
Next up: Tiago Machado
Hi! Who are you and what's your role?
Hi, I'm Tiago, Production Manager.
How did you end up at Unlimited Productions?
I met Bart (Managing Director) when I was on tour around the world and we immediately got along professionally and also personally.
Can you tell us a bit about your day?
My day starts with a good cup of coffee and plan the day on site. 
What's the best part of your job?
To be able to provide happiness to the crowd attending a show or festival.
What makes working for Unlimited Productions so great?
The professionalism of the entire company and the respect they have for every single member of a production, no matter the role.
What makes Unlimited Productions different from other technical production companies?
Budget is never an issue when the quality of the show is on the table and also for the well being of the crew.
What has been your favorite Unlimited Production so far?
Davina Michelle at Ahoy in Rotterdam.
What do you do in your free time?
Ride my bike, meet my friends, read books and watch movies.
What inspires you?
Landscapes
If you did not do your current job, what would you like to do?
I'd work with cinema production.
What is one word that you would use to describe your team (or our company)?
Union
What's the best/most memorable event you've ever been to and why?
Expo 2020 Dubai. 6 months of event which happened daily.  We had 12 to 18 shows per day from 182 countries on 4 stages.
Please come up with a question for your colleague that we will interview next.
If you could choose any show or production, what would be the one you would like to work on?