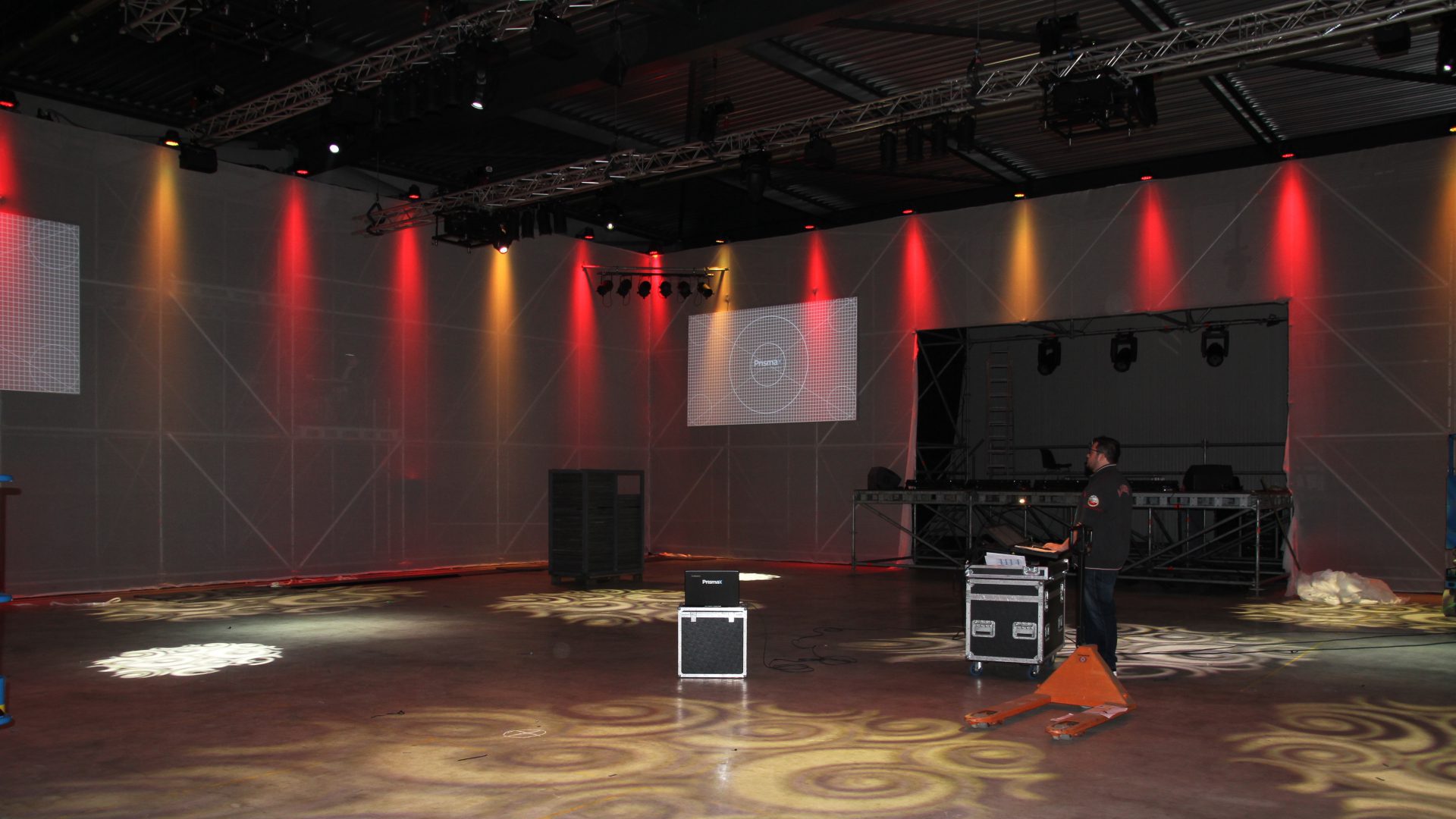 Services

Design & Technical Production

Client

Aartsenfruit, Mannen van Rijnland

Category

Corporate, Experience & Exhibition

Date

June 2016

Location

Breda - The Netherlands
Aartsenfruit is one of the market leaders in the wholesale of fruit and vegetables. This employee event was held in their own cooled warehouse. Unlimited Productions designed an unrecognizable scenery in which the guests enjoyed their dinner as well as live entertainment, music, stand-up comedy and magic. The set was built in the round and had a three-dimensional effect by the use of scaffolding and mesh curtains in combination with two-sided lighting and projections. The project was commissioned by 'Mannen van Rijnland'.