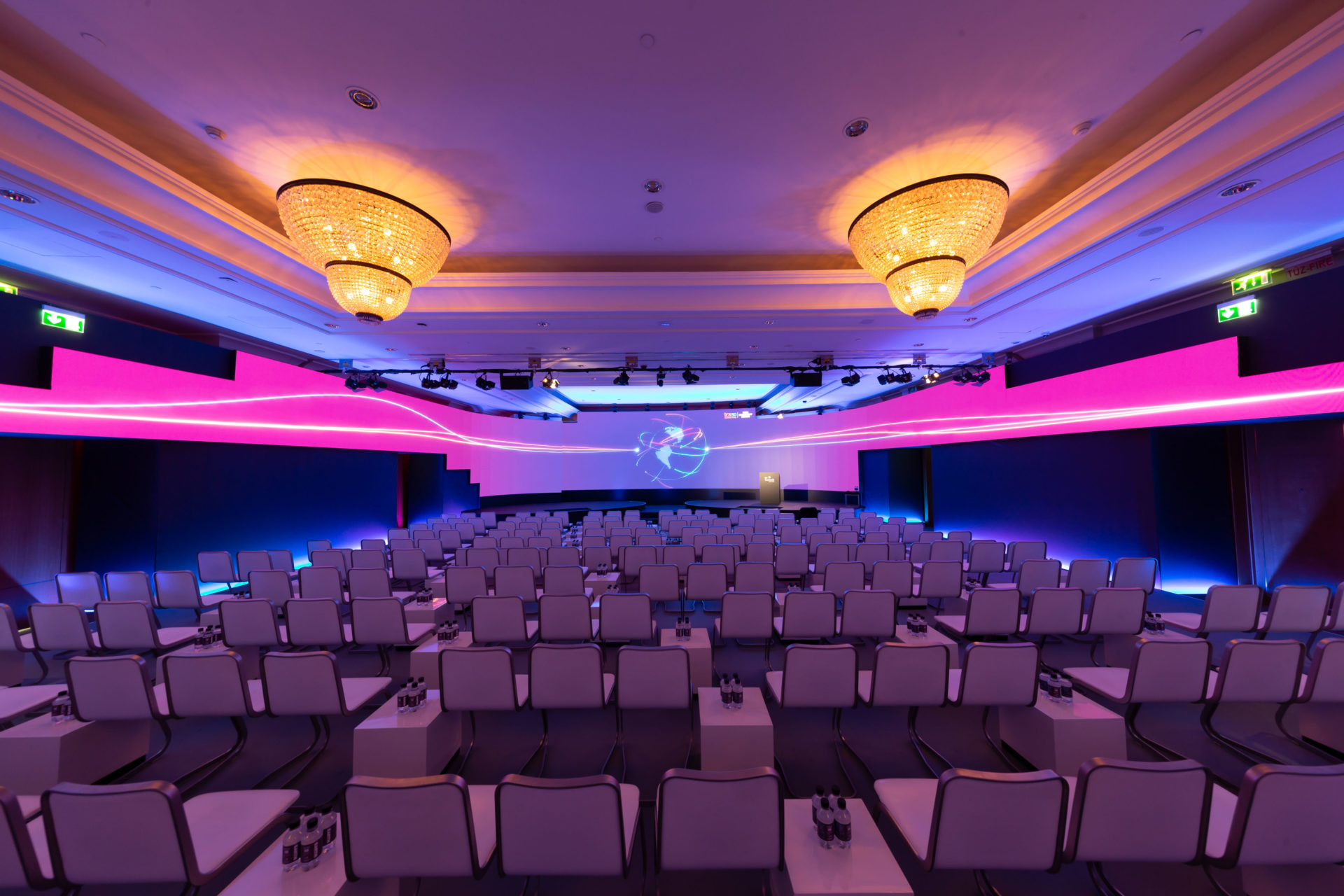 The event industry was thriving in 2018 and will continue to grow in 2019. Recent research on event marketing showed that entrepreneurs believe that in-person events are a critical component of their company's success. To contribute to this success, event organizers need to keep up with current trends and increase their knowledge on the newest techniques.
What to expect in 2019?
1. Live meets online
Clients are more and more interested in bespoke events, new ideas and new ways of communicating their message. One of the main trends is to combine live events with an online community. Corporations and event organizers even adapt their strategies to this trend. Create a live experience, register this in high quality and launch or live stream it online. It's a vital tool to expand your audience. For example, an event for a few social media influencers can suddenly make a small event into a huge hit with millions of online views.
2. Lights…camera…action!
As mentioned above, companies use video registration of their events as a marketing tool. Footage of the event will be placed on websites and social media. This means an event will no longer be a 'one day show', but will continue to deliver its message in the future. So make sure your production is ready and has the right decor, light and sound in real life, but also for shooting video.
3. Innovation
2019 will be all about innovation. Online registration systems, interactive and live communication at events, social media incorporation, but also new usage of light, sound and special effects. To satisfy the customer's needs, you sometimes need to create new materials or invent your own technical installations. With the right experts on hand, the sky is the limit. Virtual and augmented reality is also still a trend, but in the end an event is about meeting people and getting your message across in real life. So be wary with this trend and think whether it contributes to your goal or makes you miss the mark.
4. Total experience design
Nowadays events have to be a 360-degree experience. Only one stage, a simple backdrop and a beamer is not enough. People expect more. So think 3D when you're planning your next event. Make sure the audience is stimulated at all times from every direction and every corner of your venue. Using large curved video screens can be a good start. They literally embrace the audience and will contribute to this 360-degree experience. Synergy between all components of your event is crucial to create a total experience design.
5. Going green
Sustainability is a hot topic, also in events. There are many ways to make your event eco-friendly. Think about recyclable name badges, not pre-filling water glasses and the use of locally sourced food for meals. Or go completely paperless by using apps, QR codes and websites. In terms of production, think about minimizing the footprint after the event and making sustainable choices for logistics and power supply.
6. Simplicity
Event decors used to be extravagant, colourful and sometimes over the top. From a design perspective we now see increasing usage of natural materials, toned down and more minimalistic designs. Less is more!
7. Impress with lighting
Make sure you hire professionals to help you set the right atmosphere. Lighting is often overlooked but can really set the tone for your event. Experienced professionals have the knowledge on (the newest) lighting techniques to help you impress your audience and create surprising effects.
8. Motion
Another trend in 2019 is motion. It's a fact that people are generally drawn to moving objects or images. Using motion in your decor can attract attention from the audience, but it can also be used as a way of changing the setting or atmosphere of your event. Get creative and innovate with new motion techniques.
9. Live generated content
Nothing beats live generated content. You can now use special software that adds live feed to your content. It can generate live content without rendering. This makes your event dynamic, gives you the opportunity to adapt to the situation and atmosphere and gives a whole new perspective to the term live event.
10. VR as a sales tool
We have all seen the usage of VR at events, but what's new is the use of VR as a sales tool for event organizers. It is possible to create a visualization of the actual event for your client with all decors, lights and special effects incorporated. No more need for mood boards, images and smooth sales talk. All you need is a good VR production and the event will sell itself. This 'what you see is what you get' tool takes some time to produce (so consider this lead time when planning your event), but will give you a measurable return on investment.
Unlimited Productions only works with the newest equipment and houses creative production managers and designers with essential technical knowledge. We are not afraid to try new things and think outside the box. For every problem we have unlimited solutions.
More information? Contact us at contact@unlimited-productions.com.