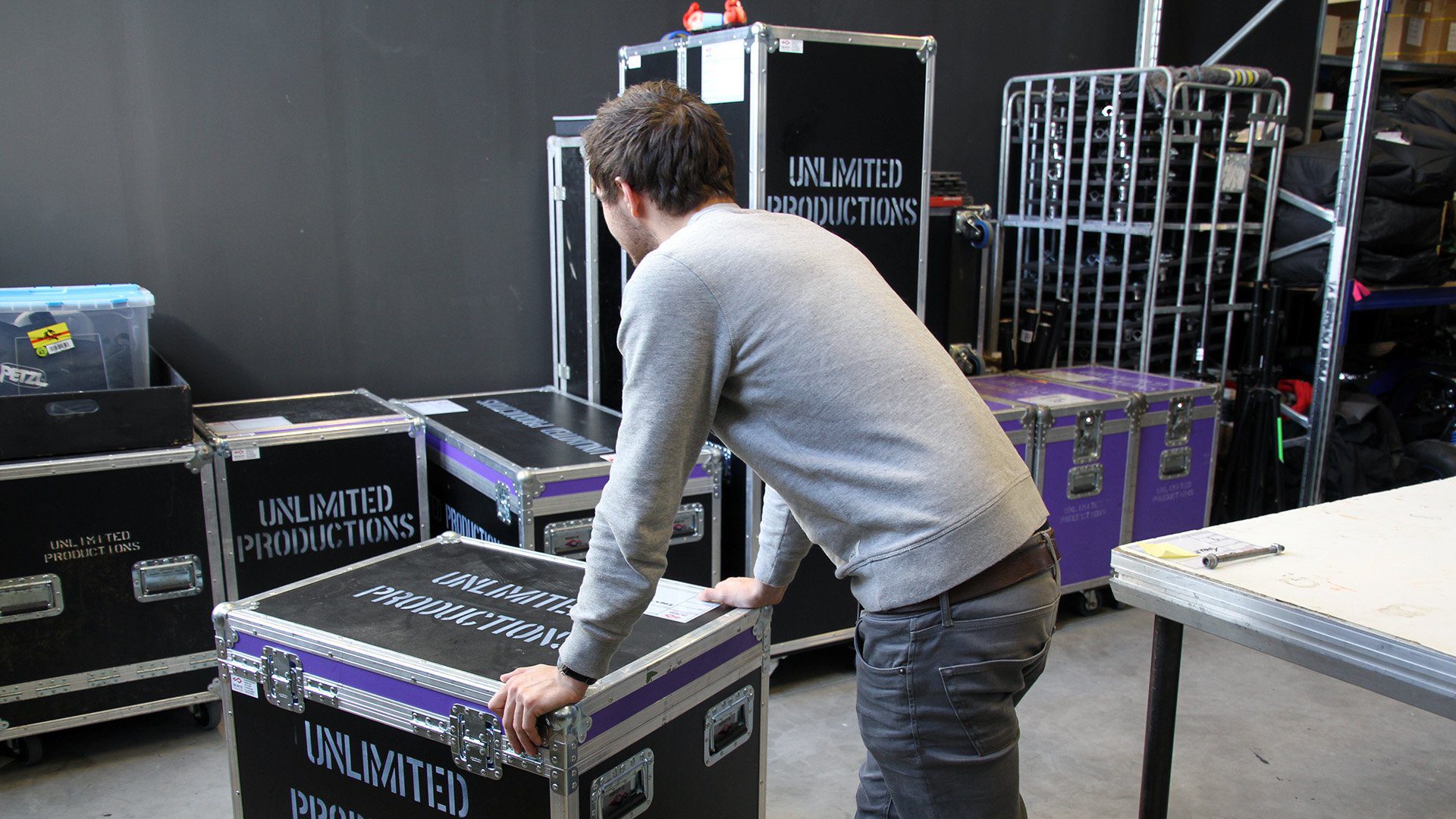 Internship at Unlimited Productions
Unlimited Productions, through the eyes of our intern Gijs Mulder.
What is it like to be an intern at Unlimited Productions? According to Gijs Mulder it is very exciting. 'There is a great deal of freedom, diversity and a lot to learn.'
Gijs has a background in FX and Light and would like to get to know more about the Technical Production & Pre-Production area of the business. This includes learning about the project flow, the operational procedures of the company and all the rules & regulations that come with the various projects.
For his internship report the focus is on an international project in Japan. Gijs is fully incorporated in the project as production assistent. This means being part of production meetings, making technical drawings, keeping in contact with suppliers and solving technical production questions that may come up.
At Unlimited Productions it is very important that all Production Managers can make technical project drawings. Therefore Gijs has been busy working on his Vectorworks skills. Working on fictional projects; acquiring information for a location such as the Westergasfabriek Amsterdam, drawing a fictional set and a scalable technical drawing.
There is also a lot of work to be done in the Unlimited Productions warehouse. Toolcases have to be prepared with all the needed tools for the projects. Tools needs to be added, refilled and watermarked. Along with this, Gijs helps out the team with preparing the other items such as custom made pieces and Unlimited Production items.
Keep up the great work!