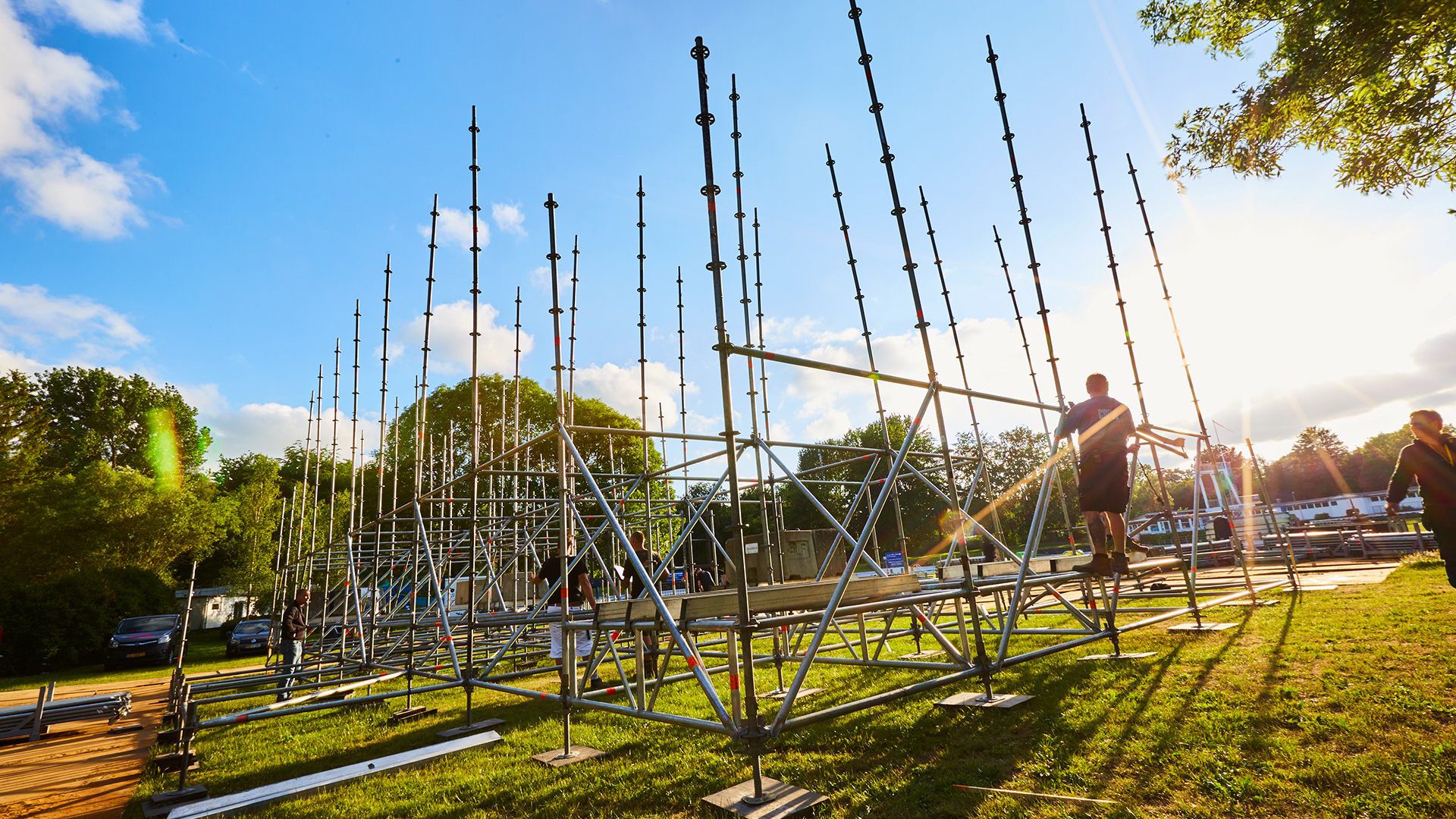 Design & Technical Production for MagicBox at Tinderbox festival.
MagicBox is a special area of Tinderbox – a festival within the festival, with a capacity of 6,000 people. It is an area filled with dynamic music and show, a stage in motion with a constantly changing expression, as we know it from other major international EDM festivals. Tinderbox is located in the beautiful environment around Odense, Denmark.
For the second year in a row Unlimited Productions was asked to design and produce the MagicBox area. The stage and the whole MagicBox area were specifically designed for Tinderbox. Unlimited Productions created an original concept and delivered several sketches and renders of the stage. After approval, the final design was made and printed. Then the complete decor and layher were brought to Denmark. A special team travelled from the Netherlands to Tinderbox to put together the stage, several decorations and entrance to the MagicBox area.    
Unlimited Production created an experience around the MagicBox, including sound & light and special effects. A complete team was brought to Denmark, including a production manager, stage manager, light operator, laser engineer, audio operator, VJ and stagehands. Together they made sure all (international) DJ's that played at the MagicBox stage and their crew were taken good care of and had everything they needed available for a great show. The special FX team made sure to provide some extra dimension to the shows, with their flame effects, Co2, Confetti and pyrotechnics. 
Besides the MagicBox area, Unlimited Productions was also responsible for the extra production of David Guetta at the Tinderbox mainstage. A large set, including 140 lights and 190 LED panels!