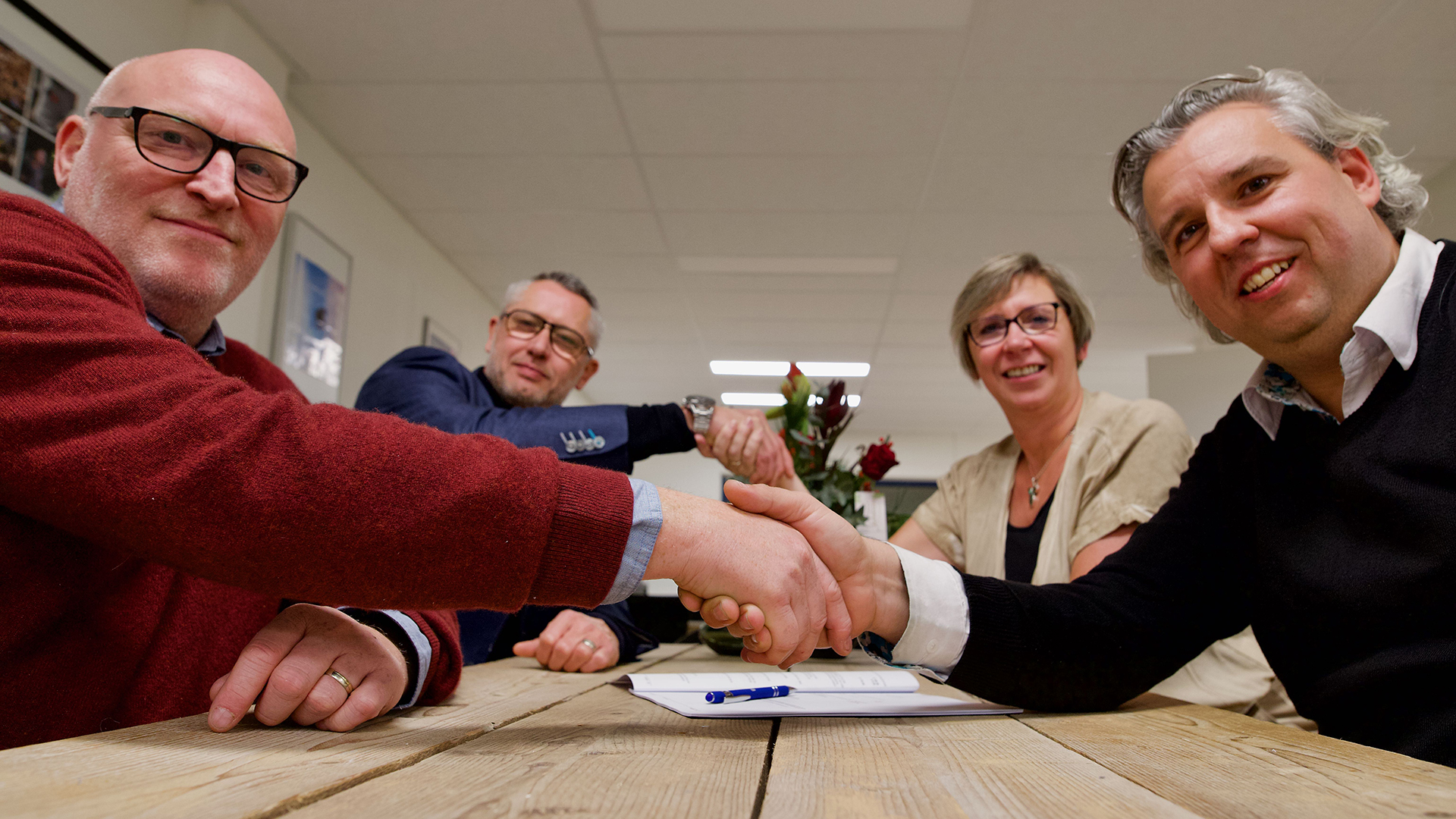 Acquisition MY Productions
Press Release
Technical producer Unlimited Productions BV from Breda, will acquire MY Productions from Haarlem, on Januari 1st 2020.
MY Productions, the technical production company founded by owners Mart and Yvonne Pos, has been active in the event industry for more than 25 years. The MY Productions team has contributed to various great projects, including the Rotterdamse Wereldhavendagen, Nederlandse Veteranendag, Masters of LXRY, but also corporate parties for clients such as Tommy Hilfiger, KPN, Unique and V&D.
Olivier Monod de Froideville, CCO of Unlimited Productions says: "We are very pleased with the acquisition of MY Productions. This acquisition fits well with the growth ambition of Unlimited Productions and the projects of MY Productions fit seamlessly into our operation. We have known Mart and Yvonne for quite some time and in the past have regularly supported their productions technically. So when we were approached to talk about this acquisition, we were immediately enthusiastic. We are therefore delighted to be able to expand our team and our project agenda with those of MY Productions."
Mart from MY Productions about the acquisition: "After 25 wonderful years and equally wonderful projects from Red Bull Air Race to Volvo Ocean Race and from private party to festival, there came a time for Yvonne and me to take a step back and say goodbye to the hectic job of technical production. In Unlimited Productions we have found the ideal acquisition candidate with which the projects and team of MY Productions can be continued in an equally good way. We are also very pleased that everything we have built can be continued with the acquisition by Unlimited Productions."
The projects of MY Productions and the team will be integrated into the operation of Unlimited Productions and also executed under that name. The name MY Productions will therefore not be continued.
Mart and Yvonne Pos will say goodbye to the company. They certainly won't sit around and we wish them every success for the future.