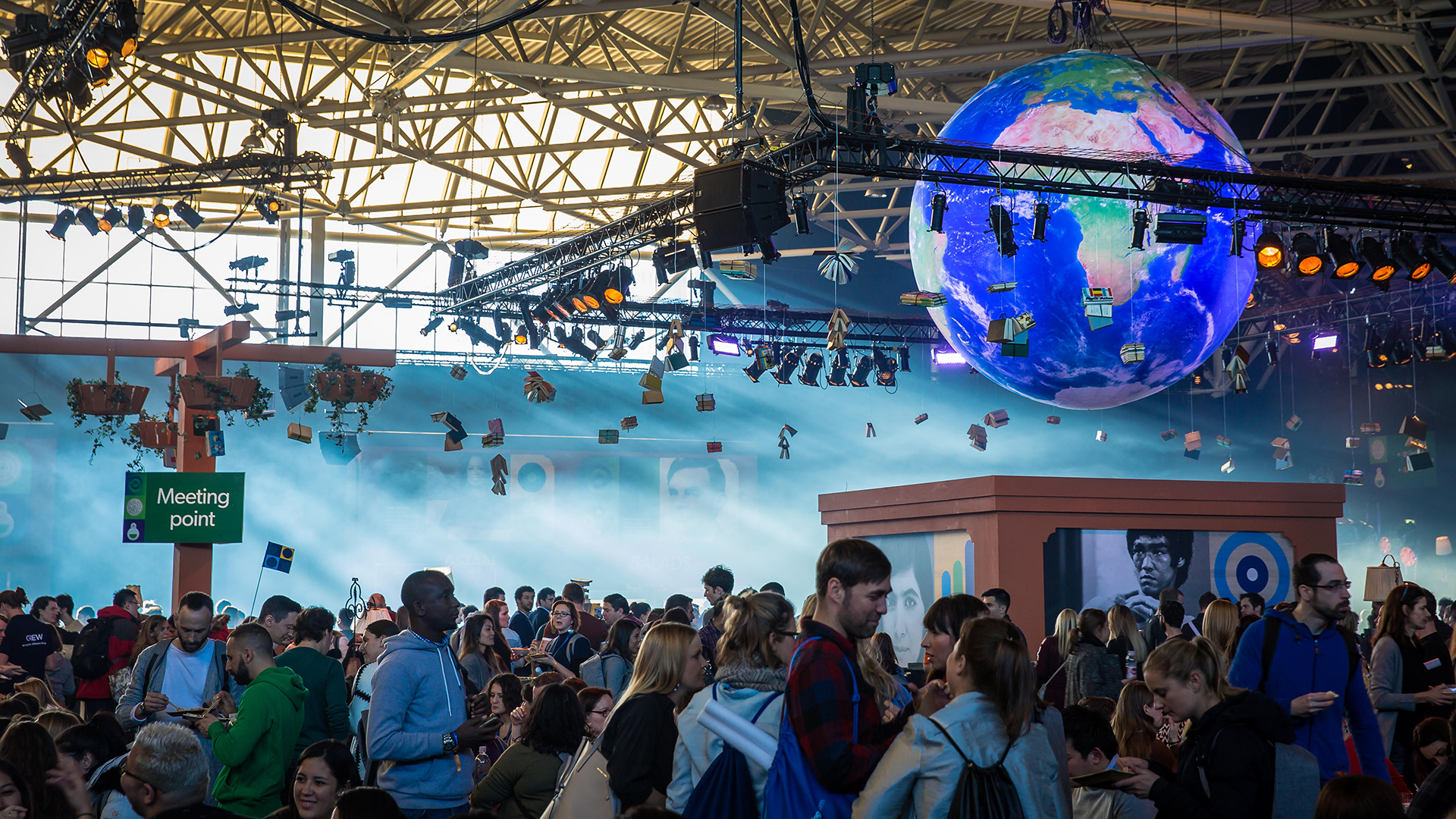 Festivalization in corporate events
Over the last few years we've seen corporate events become more dynamic, as it's becoming harder to impress visitors. Parallel to this and with the growing number of events, new trends are emerging, such as festivalization and a renewed balance between business and pleasure.
At Unlimited Productions, we are increasingly receiving requests about how to incorporate these trends and find new ways for our clients to impress customers and employees. Therefore, we present you with an interesting example in which we have applied festivalization to the production of a corporate event. 
Corporate festival
One of our corporate clients told us they wanted to create a business event for their employees, including space for general sessions and seminars, but with a festival vibe. Most of all they wanted to give their employees a nice experience and make them feel at ease in a casual atmosphere instead of all suited up.
The aim was to make sure the employees came to work the next day, relaxed and happy, looking back on a great day, and encouraging each other to absolutely visit the next event. Mostly, they wanted an event for everyone and every taste.

This resulted in a corporate festival with multiple areas. We thought along with the different disciplines, such as staging and decoration, to present the audience with a total experience. For instance, the scaffolding construction was decorated, all in the style of the corporate festival theme. Together with the client we also looked at how we could use festival elements to dress up the corporate event and together with our partners bring diversity in entertainment, staging, tents, food (by using food trucks) and the daily program. 
Differences in production
In terms of the technical production, we had to think about where to place all the AV. Instead of a stage with audio and light equipment prominent in the front, for this event everything had to be out of direct sight. This meant looking at ambient lighting and how audio and video could support the setting, instead of them being a prominent item in itself. Think of it as a means to an end, instead of a goal in itself. 
Producing a 'less straightforward' corporate event, sometimes requires adaptability from us as a technical production company. Often a corporate event takes place at a venue with one hall. Corporate festivals, much like regular festivals, consist of multiple areas and the look & feel is of greater importance. However, this also gives a lot of creative freedom.

On top of this, corporate festivals often have a lot more diversity in the program, entertainment and activities. When working on site this means we need extra fencing, toilets, signing and tents. The more spacious venues also contribute to this. 
Would you like to know how Unlimited Productions can be of value to your next event? Get in touch via contact@unlimited-productions.com or give us a call!