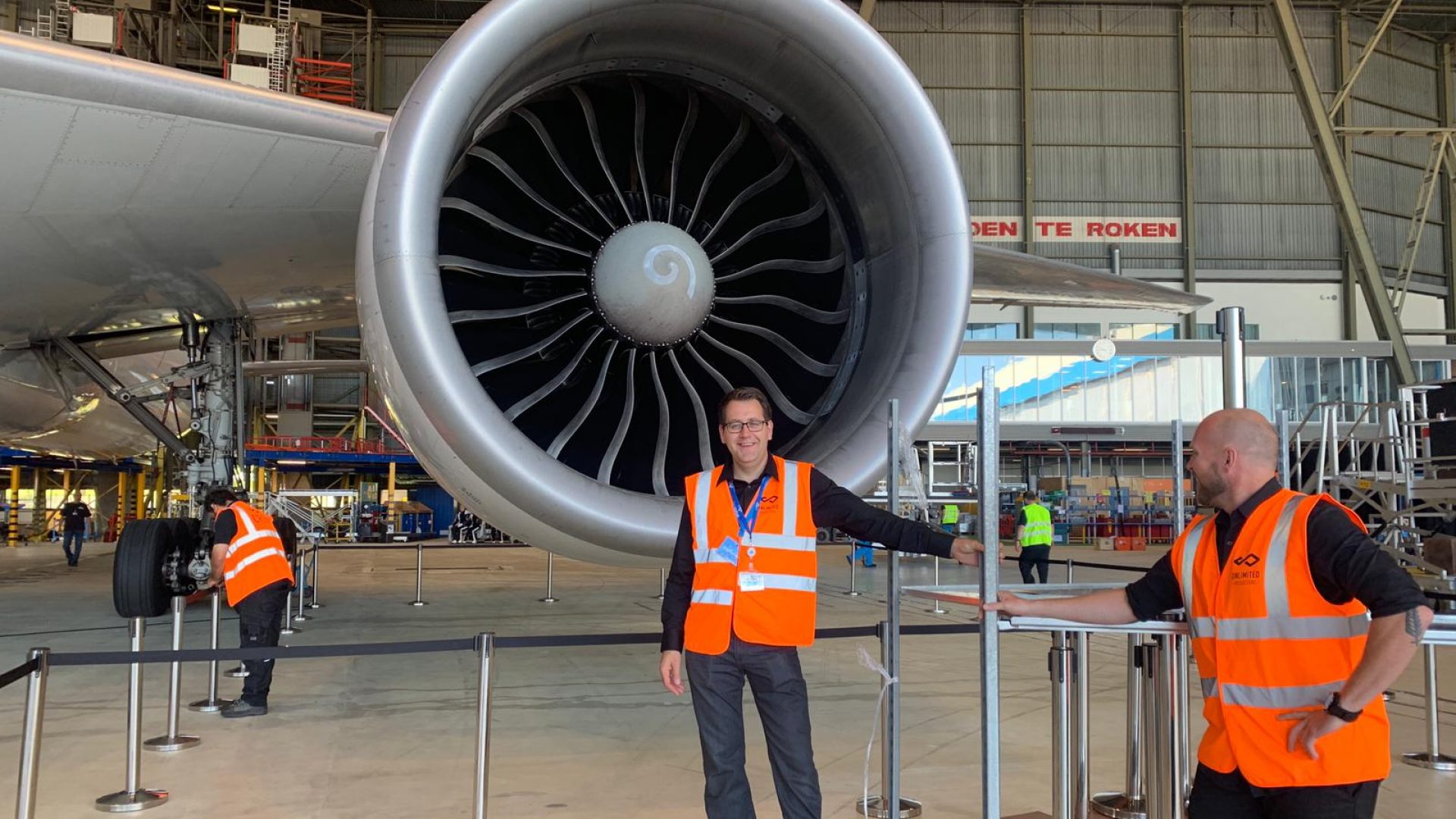 Meet the team: Walter Bakker
Commitment, flexibility and teamwork are some of the qualities of our crew. Unlimited Productions offers the creative and technical expertise to make your event memorable and effective. Because you might not know all the faces behind Unlimited Productions, we'd like to introduce the team to you, one by one.
Next up: Walter Bakker
Hi! Who are you and what's your role?
Hello all! My name is Walter Bakker. I'm 33 years of age and living in Zevenbergen with my lovely family. My role is briefly said 'Project Manager', but it consists of much more and most importantly Unlimited Productions team member!
How did you end up at Unlimited Productions?
Well, that started about 16 years ago. I was working as an intern for RSL rental in Breda where I met Bart Roelen. After my internship I went to work at EML Productions and later at Ampco Flashlight Rental. In the meantime, Bart had started Unlimited Productions and last year he asked me to come work for him and use my knowledge in the Unlimited Productions team and so I came back to Breda. 
Can you tell us a bit about your day?
Which one :)? Every day is different but it mostly consists of making plans, drawing for my projects and making sure that everything that is needed for the project is in place and within budget.
What's the best part of your job?
I can't exactly mention one thing because I like a lot of aspects of my job; working on various locations, making a creation come to life and working with a lot of passionate people. 
What makes working for Unlimited Productions great?
Short and simple; the energy of the team and knowledge base you can rely on. 
What makes Unlimited Productions different from other technical production companies?
Our approach. We put a lot of energy in our clients, to let them feel and know that we are there to help and assist them. By looking further than the 'usual challenges'. It's about making all the creativity and the practical things you need come together and make it come to life. 
What has been your favourite Unlimited Production so far?
The KLM Dreamliner 787-10 event. I love the challenges that we had because of the venue being an airport hangar, working on and around an airport and working with planes as decor. Together with our client, suppliers and team, we nailed it!
What advice would you give anyone who is thinking of organizing an event?
Make a good and thorough outline of your wishes and visions and reach out to a good reliable partner that can help you with realizing this. 
What do you do in your free time?
I love sailing and I also teach it to others. Having friends over for some drinks and spending time with my kids.
What inspires you?
That's a hard question to give a specific answer to. For me it's the commitment people have in making it work, coming together to create the best product and being proud of what we make together. 
If you did not do your current job, what would you like to do?
I can't imagine not working in the production business, but if I had to choose it would be using my creativity in building something. Also being outdoors for the job is something I'd like. 
What is one word that you would use to describe your team?
Energetic.
Please come up with a question for your colleague that will get the interview next.
Looking in the line of your job, what are you most proud of?