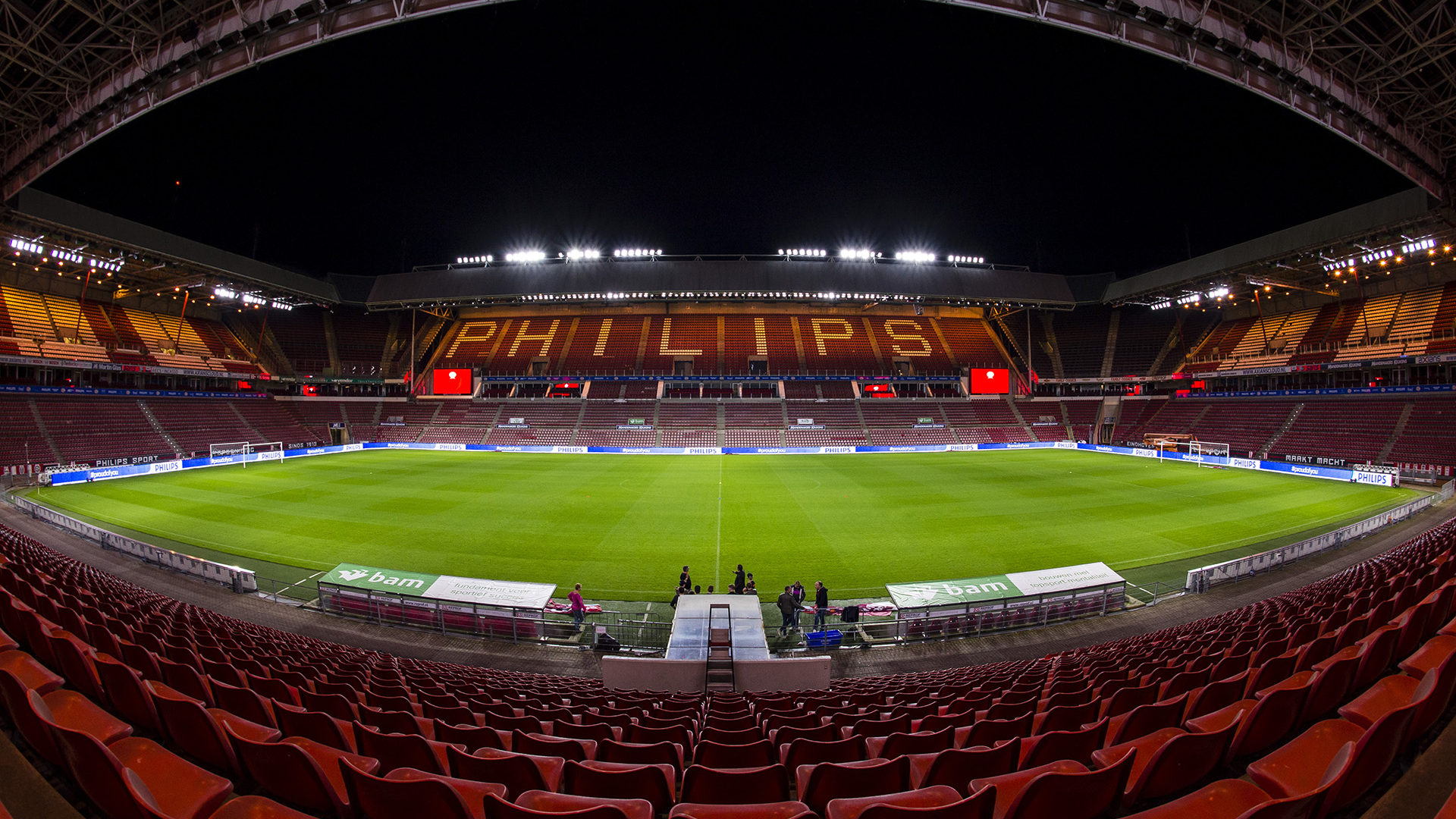 ArenaVision & Optivision LED Lighting
Nowadays, customer experience in sports events is key. Sports events are becoming 'a night out' and therefore the entertainment surrounding sports is becoming of bigger value. Adding show elements to your sports event can help you improve the customer experience.
Philips Signify, former Philips Lighting, developed the ArenaVision and Optivision LED Lighting for indoor and outdoor use. Unlimited Productions is working in partnership with Philips Signify, and is specialized in the implementation of the LED system, show control, time-coded programming and show light design into game- or show settings. 
What kind of LED system?
ArenaVision and Optivision LED Lighting are innovative LED systems for field lighting which are particularly used for sports accommodations. They consist of different lighting applications, are high-quality and are long lasting. ArenaVision Lighting is often used as a fixed installation for a longer period of time, for example in a soccer stadium. The OptiVision Lights are nice to use for shorter / single use installations, such as indoor sports finales. Unlimited Productions provides several services to implement the LED lights into a show setting. This implementation varies from programming, light analysis, design and audio choices to sound to light & light to game application and show control. 
Why implement ArenaVision or Optivision LED Lighting?
We previously wrote a blog about how good lighting can transform your event. Together with special effects, video, and audio, the ArenaVision and Optivision LED lights can create a full 4D dimension. The LED lights can be used to build suspense, accentuate certain items, or create a specific atmosphere. This use of a LED Lighting show can lead to an increased number of attendants, better crowd control and higher ticket-, catering- and merchandise sales. 
There are also some practical advantages of using the ArenaVision and Optivision LED Lights such as: multiple dimming levels, dynamic effects, the possibility to operate and switch independently, no cooldown time and the opportunity to include them in the show programming. For the single use installation, the main practical advance is their flexibility. Because of this, they are very easy to move which makes them tourable and besides they have more possibilities to be adjusted to a specific sport, location or broadcasting. 
Case studies of ArenaVision & OptiVision LED lights
The ArenaVision LED lights have been implemented in several stadiums. For example the stadiums of PSV, Sevilla and Celtic. Multiple shows have taken place in these stadiums. See this video for some footage of one of the shows from PSV. 

The OptiVision LED lights are increasingly being used for other types of (indoor) sports events. For example, recently at the Korfball League finals in the Ziggo Dome. There are also countless options to implement the LED lights in other sports events such as ice skating, basketball, handball and ice hockey. 
Would you like to know more about the ArenaVision & OptiVision LED Lighting or are you curious about how these LED installations can be of value to your event? Don't hesitate to get in touch via contact@unlimited-productions.com or give us a call!