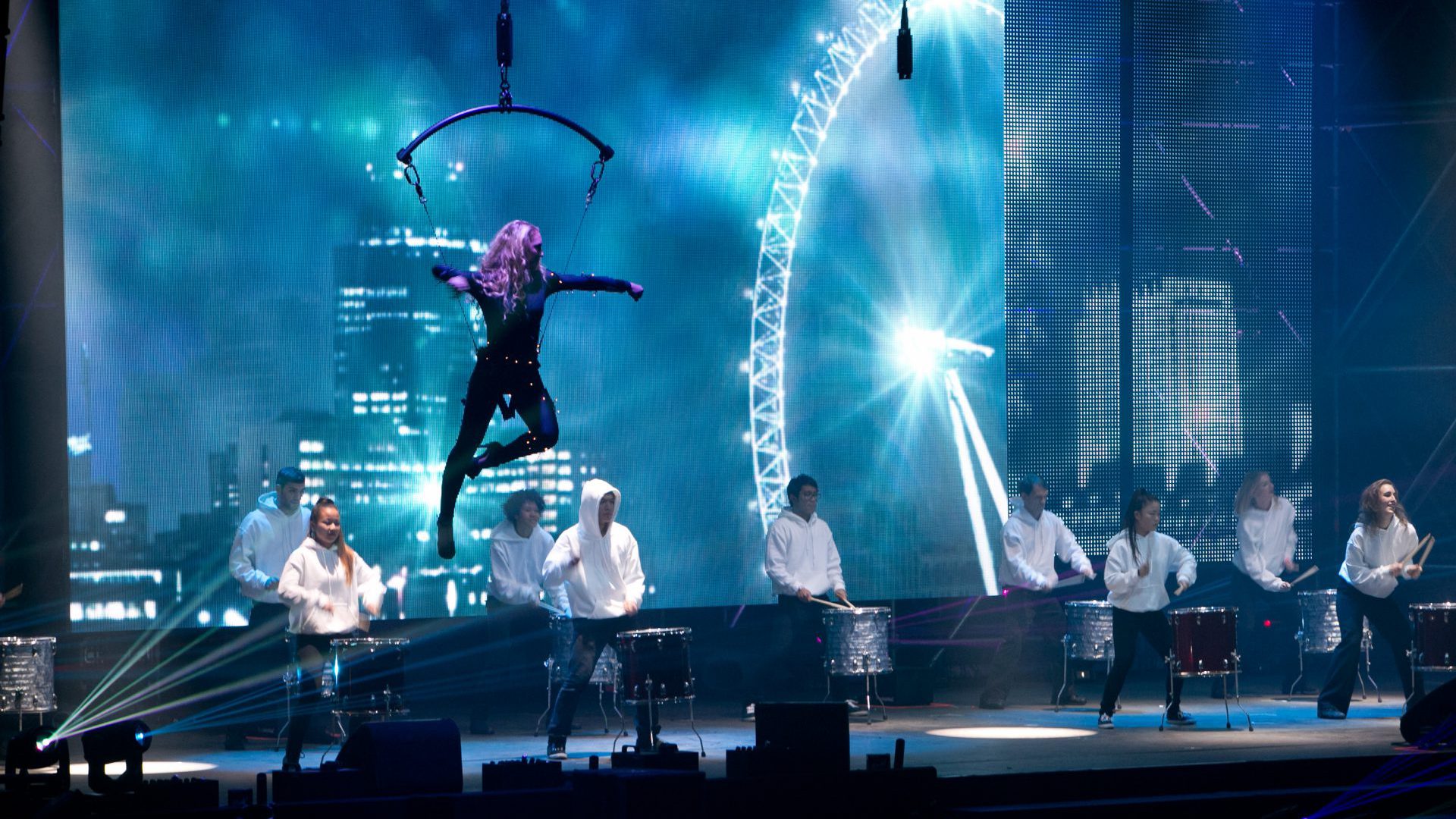 4 ideas to make your (corporate) event more engaging
Our clients are always looking for ways to connect with their audience and increase interactivity and engagement from the attendees. Sometimes all it takes is a little change in the setting and the way in which you invite participation from your audience.
There is a lot that can be done to completely transform a venue and make it more dynamic. From audiovisual services to set design and other visual elements.
Technology allows us to connect with an audience in many ways. From lighting and LED screens to projection mapping. Through the use of creative ideas and the right technology, you can and make an event go from average to outstanding. You can create a lasting impression on your audience.
Four ideas for your next event:
1. Lighting
Whether you want to go all in and create a party vibe, dramatic effect or highlight a specific item, there are countless options to create the atmosphere you are looking for. For instance you can light up a whole venue and decor or just put a small spotlight on a chosen area.
You can choose between a wide variety of lights, moving or static, depending on the application needed. Nowadays there are also a lot of wireless battery powered options available, these can be very handy when aesthetics are important and having no cables is a must. With the use of LED light sources power consumption can be reduced what helps with being more sustainable.
By including professionals and the right designers you can enhance audience
interaction. Our project managers & the designers often work together together with our dedicated lighting partners to make sure that together we create the perfect setting for our client.
2. LED Walls
You can create a great impact with the use of a LED video wall. It can be simply used as a solid screen to show some presentation content or you can build a creative LED setup that can virtually create a different environment for your audience to experience. This offers a high degree of immersion.
By using LED products that offer a high degree of transparency together with the creative use of space, you can create a lot of dept in your setup and even create holographic illusions. Enhanced with technologies as Notch, motion tracking and live creation of content give designers new and extra tools to enrich the clients experience.
We work together with video specialist and content creators to include these latest technologies. By working together we reinforce each other to provide next level experiences for our clients and their guests.
3. Projection Mapping
With the use of projection mapping, buildings and 3D shaped decors can transform into the most amazing environments. It provides opportunities to create exciting interactive experiences. Guests will be able to walk through an ordinary venue, feeling as if they are in a completely different environment.
When using projection mapping it is very important to make sure you have the right setup for the right job. The amount of light output and the content creation is the most important part of the whole show. If this all is done right, buildings and objects can come to life and audiences can be amazed.
4. Motion & Aerial effects
The use of motion in a wide range of applications can really create that WOW factor you are looking for. If it is by having lights drop down from the roof creating a more intimate room, a LED wall opening creating a door for people to walk on stage or even have flying performers above the audience, anything is possible.
Unlimited Productions works together with several motion specialists. Together we can create and deliver custom motion & aerial effects.
Would you like to know how Unlimited Productions can be of value to your next event? Get in touch via contact@unlimited-productions.com or give us a call!