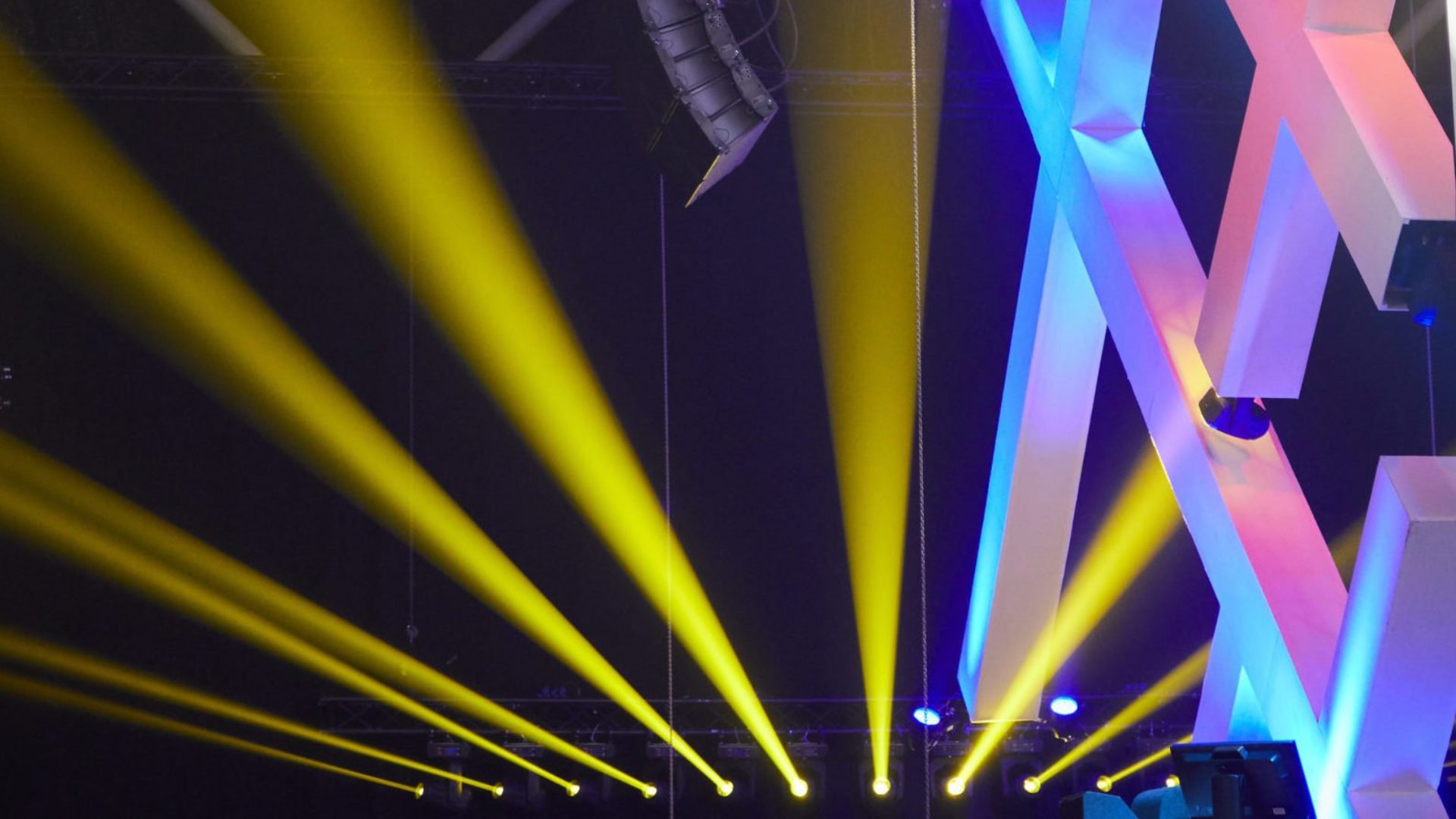 How good lighting can transform your event
Lighting can create a particular atmosphere and give your event a professional look & feel. Our in-house lighting designer, Bert Kelchtermans, shares his tips to make sure your event lighting creates the impact that you're looking for
8 tips from light designer Bert Kelchtermans:
1. What kind of event?
Different events (corporate / festival / public) ask for different kinds of lighting.  During corporate events lighting is often used to support presentations, while at public events lighting is used to enhance the overall setting or create a party mood at a festival.
2. Fixtures
Always choose the right fixtures in terms of budget and necessities. Especially for festivals, look closely at the budget available. For festivals it is easier to switch to different fixtures than for a corporate event, because you often don't need all available functions on some lights. Most of the time alternative lights can support the same light design. This can be a big difference financially, but they won't be a substantial change for the show compared to the use of first choice fixtures. For corporate events you are much less flexible in this.
3. Listen to the client
What requirements does the client have? Where is the emphasis on? Video is often leading for corporate events. For instance, the client decides on a big LED screen to show presentations and create the setting of the room, and light is added to support the LED and highlight the speaker. Or light (and LED fixtures) are leading and used to set a particular mood.   
4. Time is always an added value
When using time code for shows, take your time to do the programming. Do not assume that this is done as quickly as doing lighting live. A good guideline is 1 hour of programming for 1 minute of show. Time coding certainly has an added value, but it's good to take into account that last minute changes are very difficult because it takes so much time to make.

In general for programming you could say more time is always better. The more fixtures, the more time it takes for something to look good. More time to make good positions. Time is always an added value.

5. How to control
The newer LED fixtures are controllable from the lighting desk as well as from video systems. For example LED strips can easily be controlled from the lighting desk for simple effects such as twinkling. Controlling from video systems is often used for more diverse effects, such as pictures, but this also takes a lot more time to program for the video team.
6. Lighting effects (festivals)
During the day I often use effects that stand out, such as blinders and strobes. At night it is easier to create a certain atmosphere with more depth. A scenery that is really something that people are going to look at.

7. Neat & straight
Work properly during the load in. Make sure your lights are neatly incorporated in the set and that they are hung in a proper and clean way. This saves a lot of time when programming and focussing.
8. Expert knowledge
Use professional support in order to create high-quality results.
Would you like to know how Unlimited Productions can be of value to your next event? Please contact us at contact@unlimited-productions.com