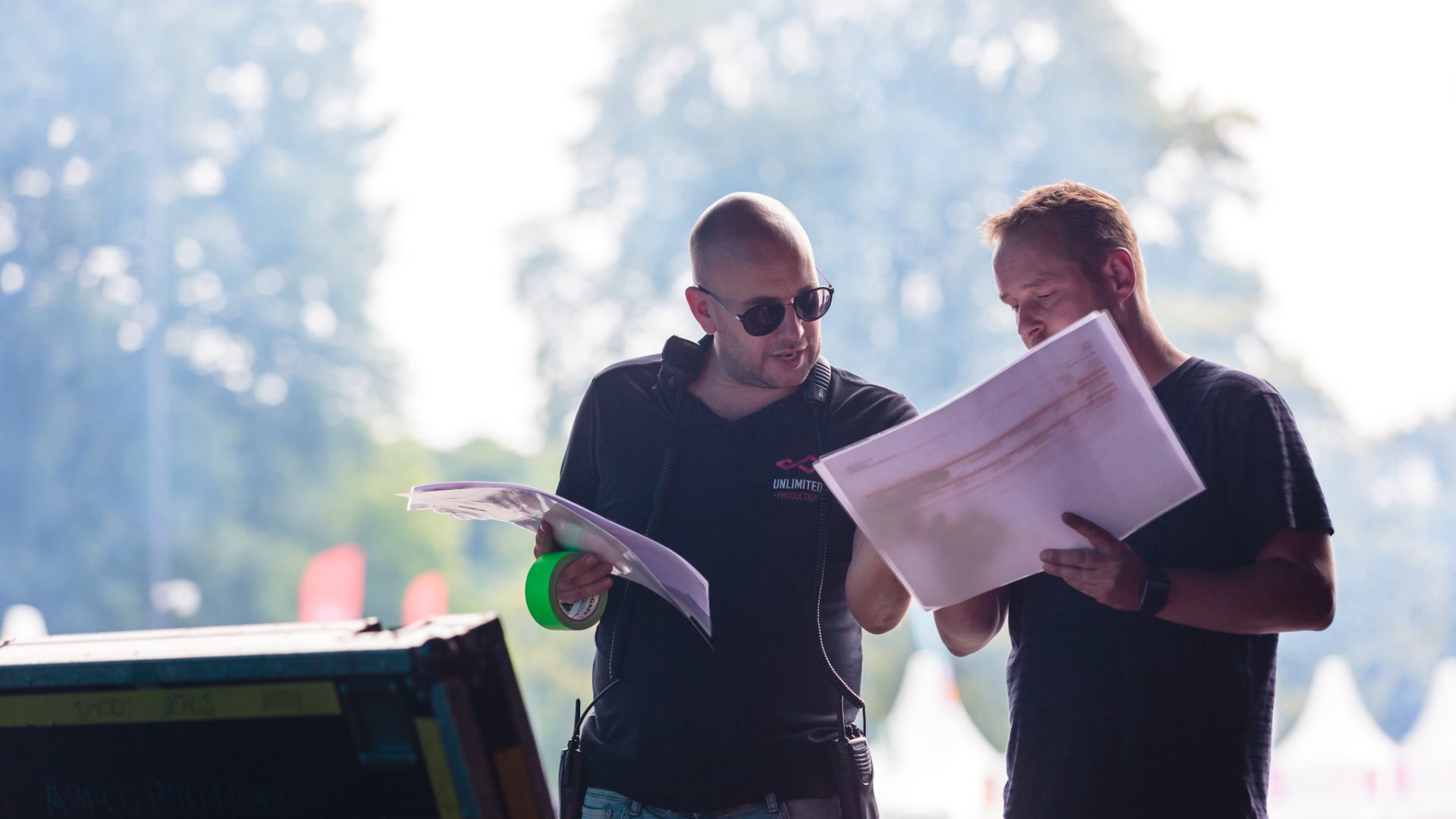 Dealing with unexpected scenarios
Technical productions can come with all sorts of challenges. In the end, a good team and experience are key in creating a smooth production. Problem solving, flexibility and most of all preparation, are vital. 
Working with a skilled, experienced team means you're bringing people on board that have seen many unexpected scenarios. Their years in the industry have given them the experience to react on potential challenges or act before they occure, leading to a smoother and better-prepared production. Unexpected problems can range from as small as a delayed delivery due to traffic, to a power outage at the venue that could shut down the production for hours. In preparation to a production, the most urgent and impactful technical- and logistic problems are discussed, so that possible errors are limited to a minimum and within budget and expectations. Discussing back-up generator as a solution of minimizing power outage is an example of this.
Unlimited Productions has been in the industry for almost 2 decades. Our team of professionals has worked on thousands of events in both the private and public sector. At Unlimited Productions, our years of experience and attention to detail are what sets us apart and allow us to be a trusted partner to our clients, no matter how complex the production. 
Production management can align and create calmness in a project and add value by advising and unburdening project management. They can spot logistical challenges during the pre-production of the project. Say there's limited accessibility for trucks and trailers at your venue. Our team can act on this well ahead of time and do everything they can to avoid congestion. If possible, we'll switch to one supplier for transportation so that multiple materials can be bundled, or we'll hire an external party for transport who does all pickups and dropoffs, so we'll only need one trailer to come in instead of two or three. A practical solution, which can also save money on transportation costs. 
At Unlimited Productions, we work together with our preferred partners (freelancers and suppliers alike) to find a workable solution that's fitting for everyone's needs. After all, that's the only way you can convince a team of professionals to work together as a collective. Saving all contributing parties valuable time, money and headaches. 
Would you like to know how Unlimited Productions can be of value to your next event? Get in touch via contact@unlimited-productions.com or give us a call!