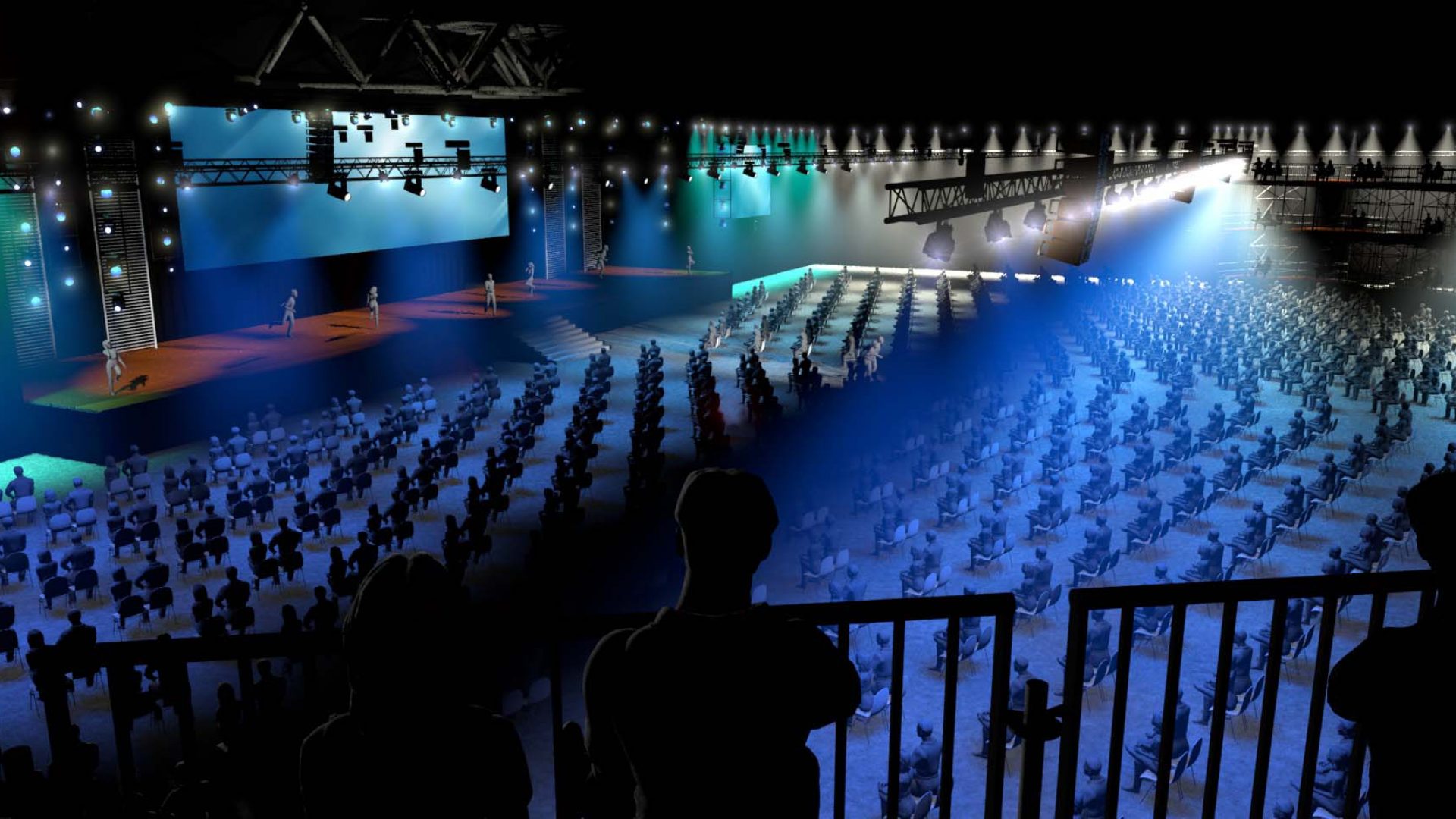 New plug & play concept for event up to 1175 people
RAI Amsterdam, Unlimited Productions, Mansveld Expotech and ACS present a brand new plug & play concept through which 1175 people can come together during corporate events, congresses and live-entertainment. The concept offers a customised experience and follows the rules and guidelines of the RIVM and the corona protocol of the RAI.
The contemporary atmospheric concept includes a ready-to-use set that an organiser can easily build on. The hall is attractive and offers seating areas with a good view of the stage. In addition, there is a professional stage, projection screen with a solid light and sound system including technical support and guidance. Build-up and breakdown are not necessary.
"A good event concept has many dimensions. In addition to good content and facilities, stage design, an attractive interior and – now more than ever – safety measures are essential for the experience of the visitor. With this concept, we not only want to relieve organisers, but also add value to their event, so that they can create a unique experience for their visitors, "says Maurits van der Sluis, COO of RAI Amsterdam. "This concept was developed together with our partners. I am proud of that and I am very much looking forward to the first events taking place here".
Bart Roelen, COO of Unlimited Productions, explains: "Together with the RAI and partners, we have developed a set that can be used multifunctionally for many applications such as corporate events, live shows and theater performances. With the standard facilities there is already a very nice set that everyone can use. With this concept, we will help event organisers to create great events in the RAI again."
Click here for more information or get in touch with us via contact@unlimited-productions.com.