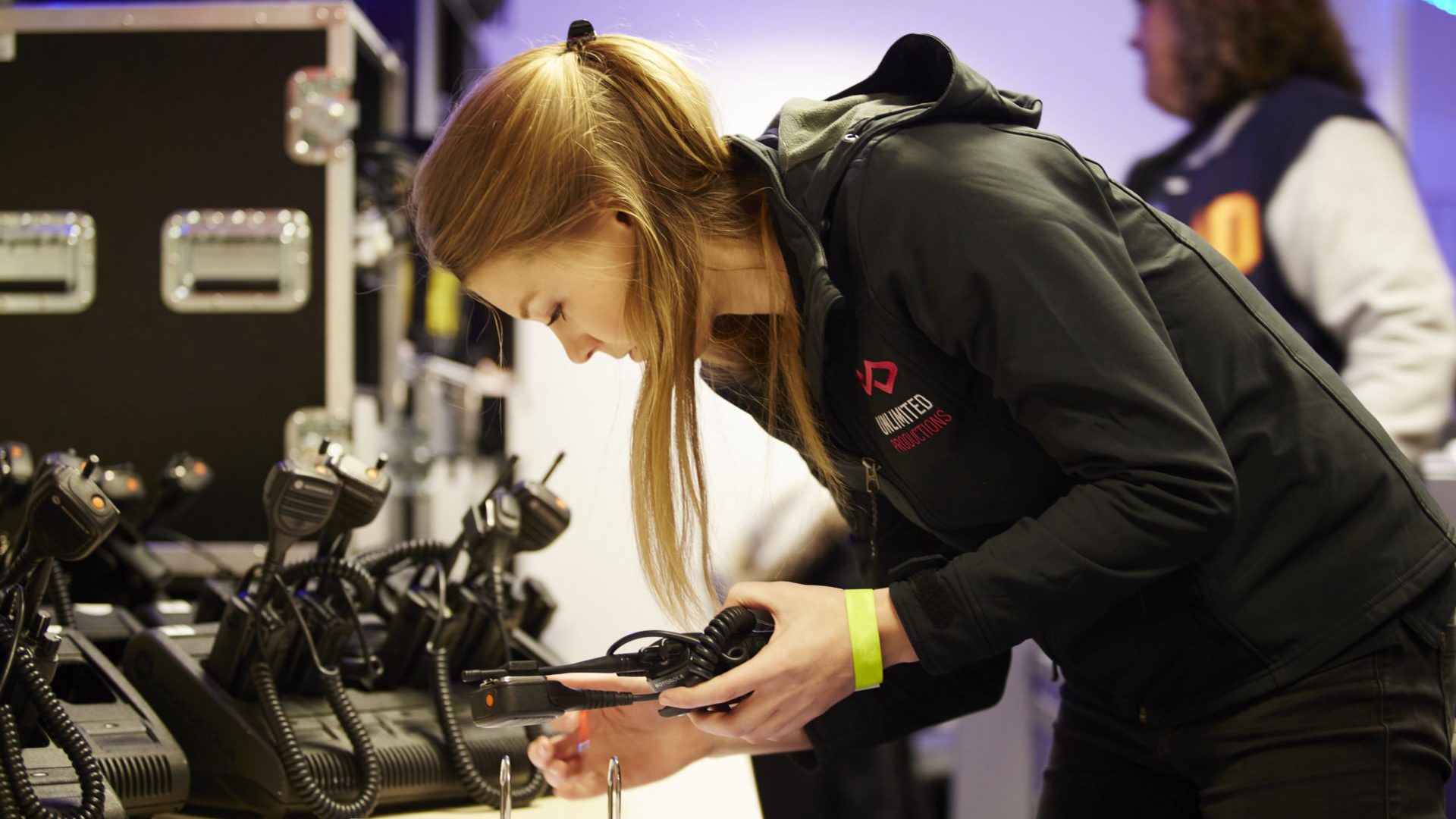 Meet the team: Lydia van Rossum
Commitment, flexibility and teamwork are some of the qualities of our crew.
Unlimited Productions

offers the creative and technical expertise to make your event memorable and effective. Because you might not know all the faces behind Unlimited Productions, we'd like to introduce the team to you, one by one.
Next up, Lydia van Rossum
Hi Lydia! Who are you and what's your role?
Hi! My name is Lydia van Rossum. I have been working at Unlimited Productions since 2015. I am responsible for the marketing & communication.

This includes creating company marketing strategies and implementing all relevant activities based on the strategies and corporate identities. Overall company branding. Supporting the design and sales team.
How did you end up at Unlimited Productions?
I submitted an open application. After that things moved quickly. We had a nice chat and I ended up quitting my previous job at an advertising agency.
Can you tell us a bit about your day?
My day is never the same, but it often includes working on the following things; online marketing (social media marketing, websites, SEO, SEA, newsletters), offline marketing, advertising campaigns, presentations, interviews & press releases, content management.
What's the best part of your job?
My job is very diverse. I like to be able to design marketing materials (such as newsletters, advertisements and all branded items) myself. Also I think it's really nice that I got the freedom to create my own job, and build on the Unlimited brand based on my own insights and knowledge.
What makes working for Unlimited Productions great?
The fun and motivated young team. The flexibility and diversity in work.
What is one word that you would use to describe your team?
Dedicated.
What makes Unlimited Productions different from other technical production companies?
Being very detail oriented and the ability to adapt to change quickly.
What advice would you give anyone who is thinking of organising an event?
Hire a qualified event production company. They have the experience of providing support for hundreds of events and working with many of the venues in the market. They know the venues inside-out, including transportation and logistical issues.
In terms of marketing, think about how to turn your event into a brand experience. How you can get your visitors more involved with your event. Immersive marketing techniques will allow you to engage your visitors in every element of your event.
What do you do with your free time?
I like to travel and do sports (pilates & boxing).
Please come up with a question for your colleague that will get the interview next.  
What inspires you?