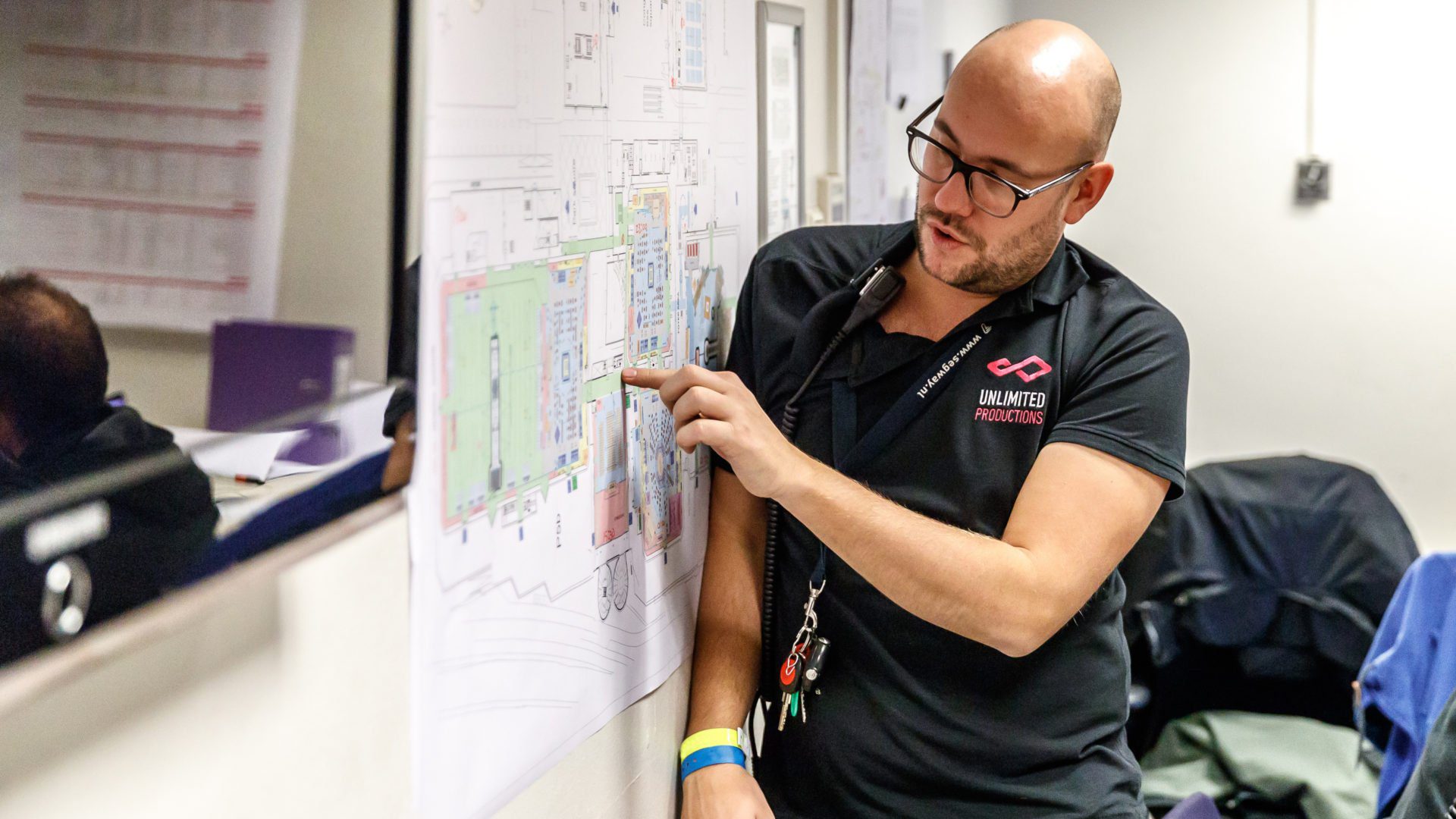 The production manager survival kit
As a production manager you always need to be prepared. We have created a list of the top 6 items production managers can't live without.
1. Toolcase
The first must-have on the list. A toolcase filled with multiple essential tools for a production manager. Including the following: gaffer tape, ty-raps, printer, paper, laminates, hammers, small hand tools.
2. Leatherman
This multi tool is easy to carry around in your pocket during production. As a production manager you need to unpack boxes, cut wires and unscrew items. Saving stress by having the right tool for the job at hand is important.
3. A good crew catering
When working long hours, fueling up during the day is important. A healthy nutritious meal (at least something more balanced than fries or lasagna) and enough vitamins will keep your crew happy. Good food and enough to drink will keep your crew's energy levels up throughout the day.
4. Production Planning
For a smooth production everyone on the team needs to know exactly what is happening and when, and who is responsible for doing it. Online tools such as Wunderlist make it easy to bring your lists and to do's anywhere and whenever you need them. It is also important for the team to briefly come together at the beginning and the end of each day.

5. Portable radios
For managing and coordinating a large event team, portable radios with different frequencies are a great way to communicate.
6. Patience
People can sometimes be a bit stressed working on an event, as they strive to achieve the maximum result in a short amount of time. Occasionally deliveries/persons are delayed or things don't go the way they are supposed to go. It's not about what happens, but how the situation is dealt with that matters the most. Quick thinking, staying patient and positive are skills every event manager should possess.
Would you like to know how Unlimited Productions can be of value to your next event? Please contact us at contact@unlimited-productions.com