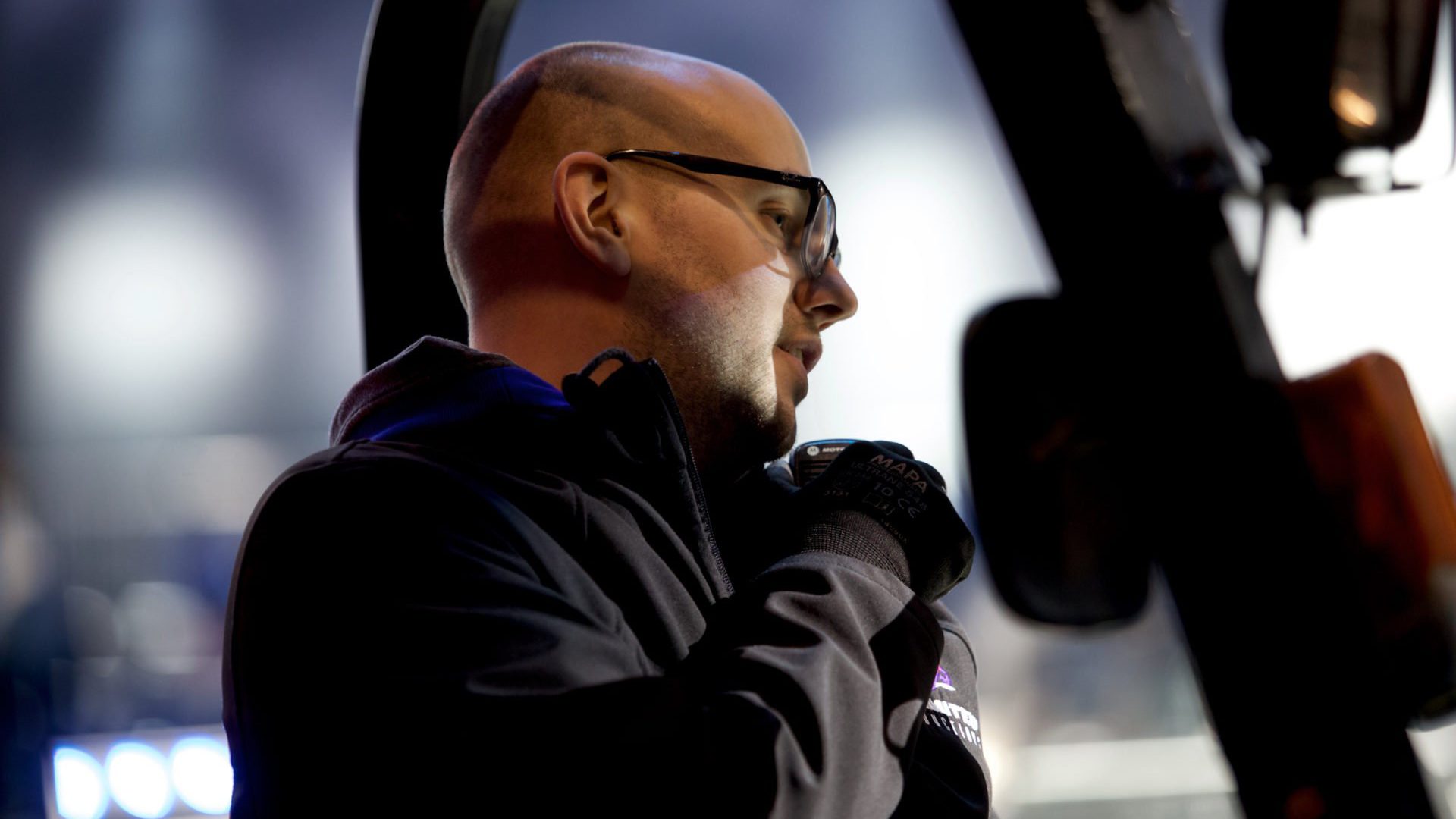 Meet the team: Bart Roelen
Commitment, flexibility and teamwork are some of the qualities of our crew.
Unlimited Productions offers the creative and technical expertise to make your event effective & memorable.
Because you might not know all the faces behind Unlimited Productions, we'd like to introduce the team to you, one by one. 
Next up.. Bart Roelen
Bart, please introduce yourself!
My name is Bart Roelen. I am the founder, owner and Production Director of Unlimited Productions. I am responsible for the production part and production team of all the events.
How did you start Unlimited Productions?
I started when I was 15 years old at a local AV company in Breda called RSL. Soon after my start I was pretty sure that this was my dream job.
When I was 17 years old I produced a few major events for several TV stations in The Netherlands and at this point RSL was growing. We started to produce more dance events as well and that's where we met Tiësto. We were asked to produce events in which he took part, such as: The Dance Parade Rotterdam, Love Parade Berlin and several dance events in and around Breda. Soon after I got the request to produce his solo event in South Africa, Johannesburg in 2004. After this show we did a lot of other shows together and in 2006 I made the transfer to Prime Time Management as a Production Manager for Tiësto.
The productions became bigger and to make sure we had the right insurance, the advice of the accountants and financial advisors was to start a separate company. That's when we started Unlimited Productions. A company in which 50% was owned by Bart, and 50% by Tijs Verwest. At this time the company was mainly focussed on the Tiësto shows but soon we started working for other artists as well, such as Showtek, Sander van Doorn and Ferry Corsten. Besides the tour scene we started to invest in festivals in The Netherlands and corporate events. This was the advice of our advisors, in order to spread the turnover and to make the company healthier.
In 2011 I bought 100% of the company and met Willem Loos who was the owner of Silk Production Design. We started to work together and since 2013 we are both 50% owner of Unlimited Productions, Silk Show Architects and Unlimited FX.
What are your goals with Unlimited Productions?
We already achieved and produced a lot, but an event like the Olympic Games is surely on my bucket list. Furthermore, my goal is to have the best production company in the world. Not the biggest, but the best :).
What was your most recent production? How was it?
We produced a huge corporate event in Amsterdam last week for 7000 people. This is one of the biggest corporate events in The Netherlands. For me personally it's more than 6 months of work (including pre-production). It has been another great production and luckily everything went smooth as we planned it. I am always happy to see that moment when everything is coming together and I'm grateful for our motivated crew and team members.
So what's next on your agenda?
The coming weeks are more relaxed for me. I'm working on upcoming Tiësto shows in Amsterdam & Helsinki and a corporate event in Shanghai & Singapore. Also some dance festivals that are coming up: Breda Live, Daydream Festival and 7th Sunday Festival.
Three must haves during production?
Our toolcases (tape, ty-raps, tools, printer, paper, laminates, hammers, etc)
My Leatherman
A great crew catering
What has been your favourite Unlimited Production so far?
That's a difficult question because I have a lot of favourites but I am only allowed to pick one, so I'll pick the corporate event in Japan last year. This was really a high-end production with a lot of sea containers, cargo planes, earthquake calculations but with a super nice result. The bigger the challenge, the more I like it.
What makes Unlimited Productions different from other technical production companies?
Our young, motivated and flexible team. Nothing is too much for us and everything is possible nowadays. For everything is a solution; Unlimited Productions for Unlimited Solutions! Besides this we have a team with a lot of experience in all disciplines.
What's the best part of your job?
Producing all the nice events and to see the crowd enjoying it. Furthermore when we are planning for months ahead of the events and when the load-in /out is exactly like we planned it. That gives me a rush.
What advice would you give anyone who is thinking of organising an event?
For instance the toilets, they are as much important as the look and feel of the stage. The total balance needs to be in control to have a great event. This balance is the most important item of your event.
Can you tell us something most people don't know of you?
I am a wintersport lover.
Please come up with a question for your colleague that will get the interview next.
What are you missing in our company, that we can add?