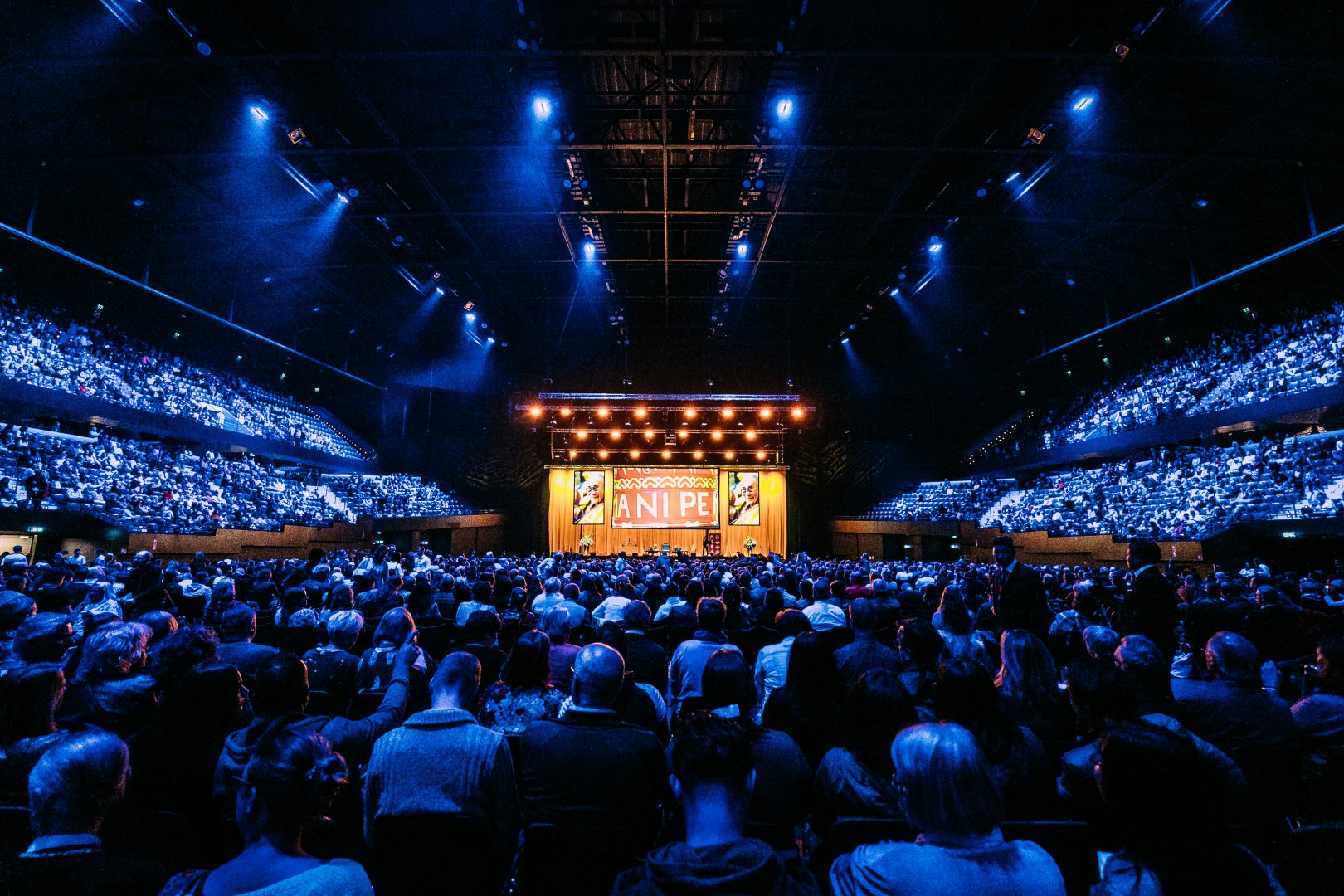 Services

Full Technical Production

Category

Shows, Concerts & Theater

Date

September 2018

Location

Rotterdam AHOY - Rotterdam - The Netherlands
Winner of the Nobel Peace Prize in 1989 and spiritual leader of the Tibetan people, His Holiness the Dalai Lama travels the world, giving Buddhist teachings, creating awareness of the Tibetan plight, and promoting world peace. His Holiness is often invited to meet with not only spiritual but also political world leaders, as well as the broader public. 
In 2018 His Holiness visited The Netherlands in Rotterdam Ahoy and gave two public lectures. Commissioned by "Stichting Bezoek Z.H. Dalai Lama Nederland" we were asked to provide the full technical production.