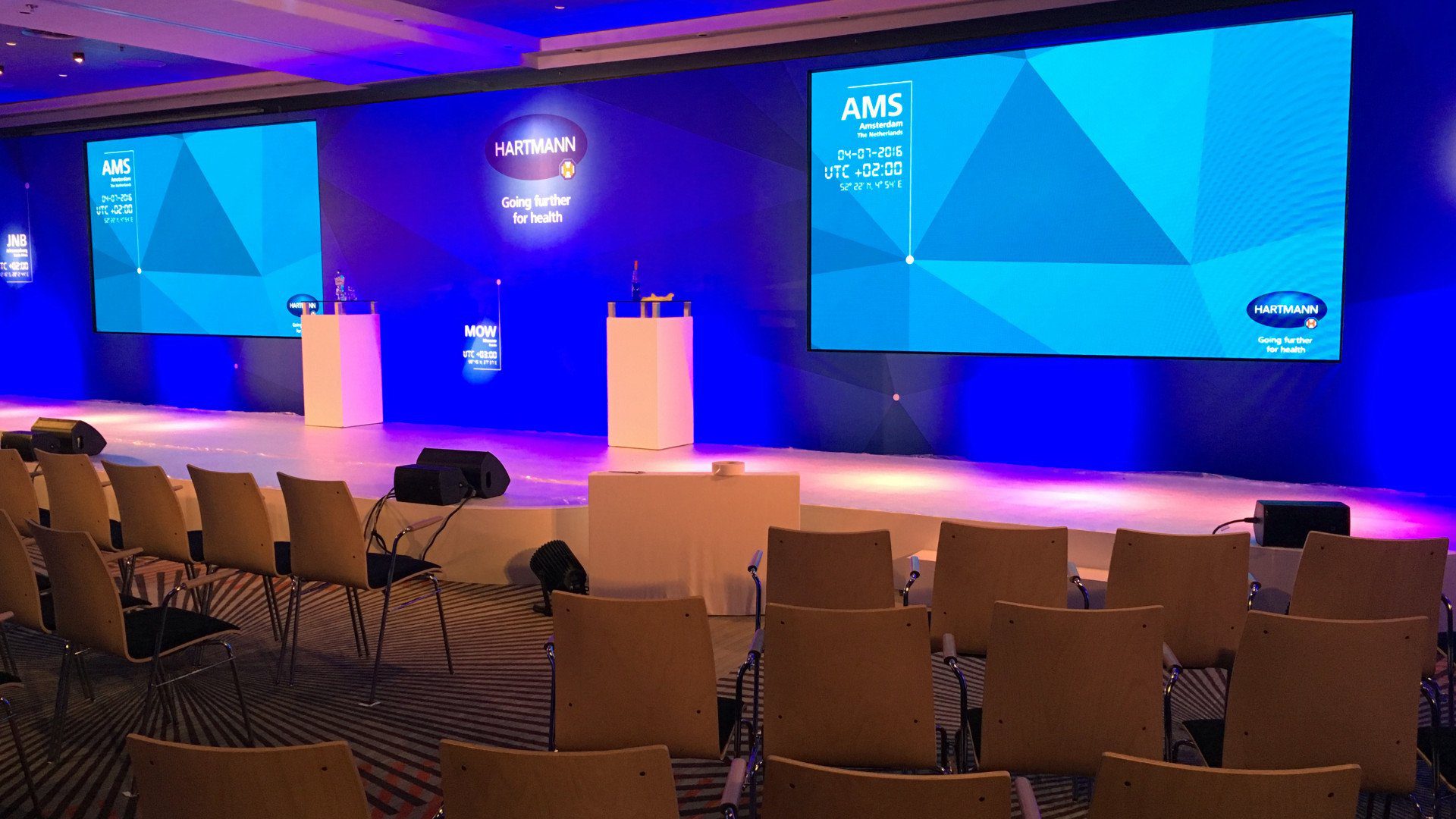 Services

Technical Production

Client

Hartmann, Mannen van Rijnland

Category

Corporate

Date

July 2016

Location

Movenpick, Amsterdam
Hartmann is a leading player in the global healthcare. The yearly summit was held in a luxury hotel in the center of Amsterdam. The client wanted a spotless stage design. Two led screens were integrated in a custom graphic designed back-wall banner. Unlimited Productions provided the lights, audio and video set as well as the stage design. Stage and signage was made by Bold Productions. Note: All the lights are LED and wireless, even the spotlights! Some fixtures were magnetic. This solution worked out great due to the lack of power and rigging facilities. The project was commissioned by 'Kaat & Co'.